Marketplace administrators can now organise merchants into specific groups on their marketplaces easily. With this new feature, administrators can manage separate tiers of merchants differently, for example, applying different commission tiers/levels for the various groups of merchants.
1. To set up a merchant-level commission, simply click the General tab in your admin portal. Then, select Commission → select Category or Merchant Level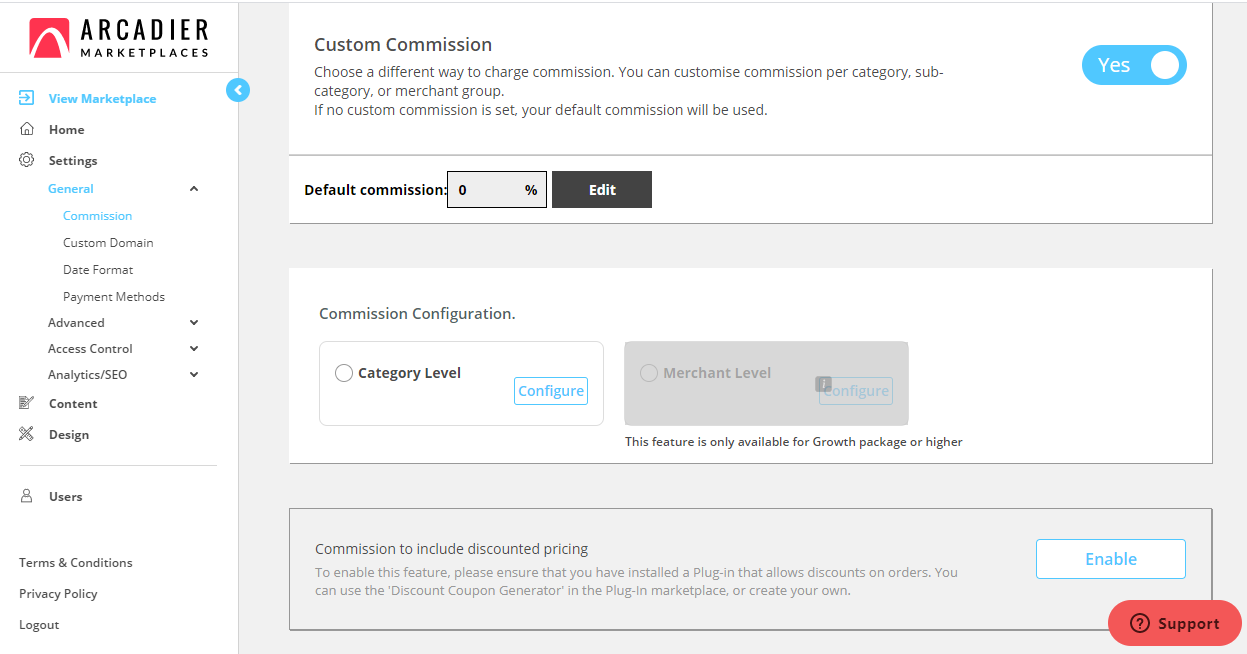 2. Proceed by filling in the commission name field and selecting a merchant group from the list. The merchant group list can be configured on the user group feature that can be found here.
3. Depending on the merchant's total number of orders, the commission fee will be applied. The admin can set the value of the commission by clicking the Add Commission Configuration.
4. Click Save.
Frequently asked questions:
Can I change the commission for just one merchant?
Yes, this is possible by grouping just that particular merchant in a group.
Can merchants be in more than one group?
No, currently one merchant can only be tagged to one group.
Why is the feature greyed out in my admin portal?
Please note that Merchant-Level Commission is currently available for Growth and Enterprise packages. To learn more, you can check out our subscription packages and the features under each tier.