Follow 2 simple steps to delete your marketplace:
1) Unsubscribe your marketplace from the admin portal. This can be done by clicking "My Account" "Account Info" and "Cancel Your Subscription" at the bottom of the page in the admin portal.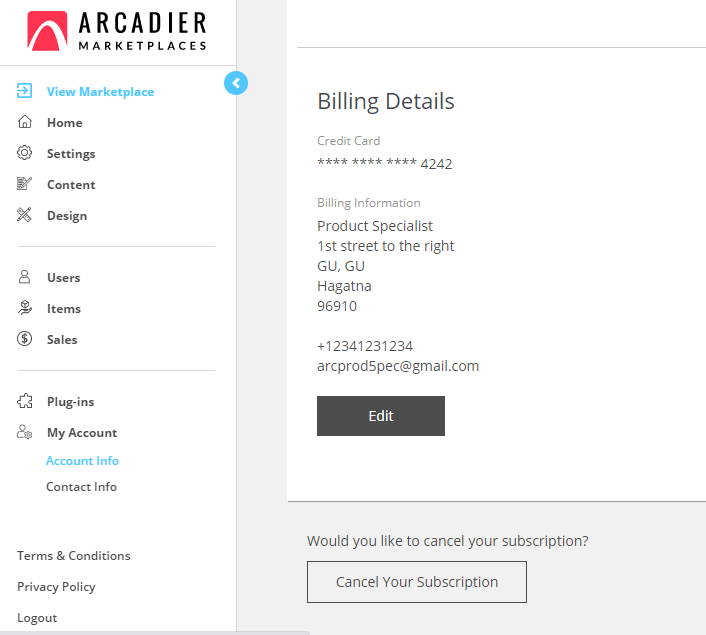 Note: Arcadier will not take responsibility for the charges incurred when the client fails to cancel the subscription plan before deleting the marketplace through submitting the ticket.
2) Submit a ticket here with your marketplace URL. After which, we will delete your marketplace along with your data within it.
Upon cancelling the subscription, the marketplace will be automatically deleted within 30 days. If you require the marketplace to be deleted immediately, do not hesitate to drop us an email.
Do let us know the reason why you chose to delete your marketplace with us so that we can work towards improving our service to users like you!