As the primary marketplace administrator, you can use the Admin Permission Group to establish a set of users to carry out a specific task in the marketplace. This feature also helps develop team management by equally dividing works and delegating them properly depending on roles and types of marketplace administrators.
Here's a step-by-step guide in creating an Admin Permission Group:
Do note that in order to create an Admin Permission Group, you will need to set up User Group first. Head over to this link to find out how to set up your User group
Step 1. Head to the Admin Permission under the Users tab in your admin portal and create new profile first.
Step 2. Select Create New Admin Group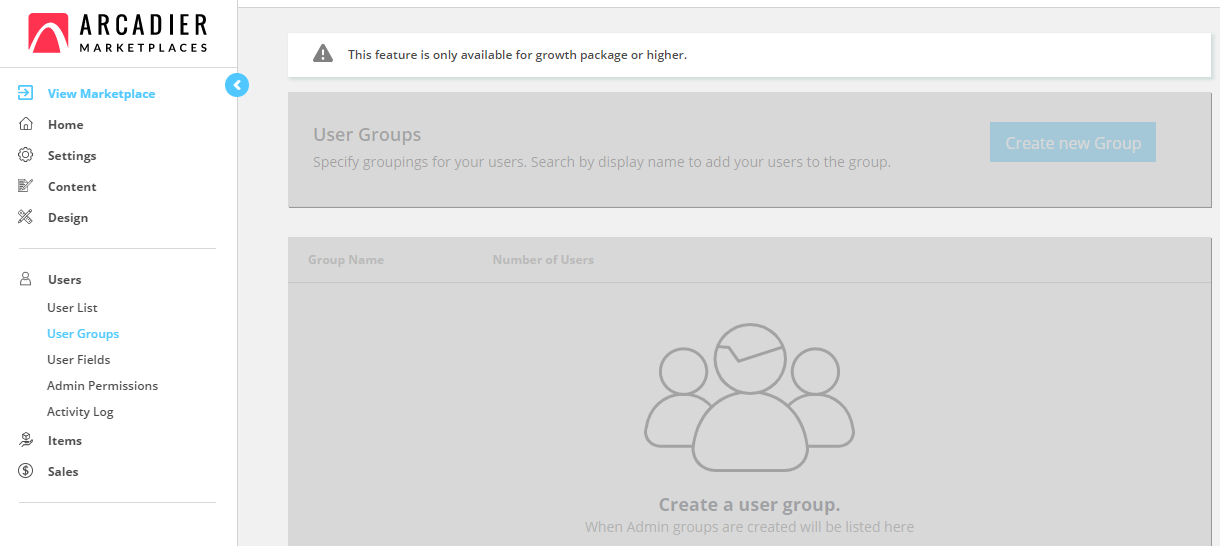 Step 3. Determine the permission group.
Step 4. Add admins into the group.
Step 5. Set the permission.
The details of the user permission fields are as follows:
View: Only able to view pages assigned by primary admin
Add: Ability to add content on the selected page (i.e. add payment integration on the payment page)
Edit: Ability to edit the current configuration (i.e. editing current categories set in the marketplace)
Delete: Ability to delete content for the selected page.
Step 6. Make sure to click on Save.
Please note that this Admin User Permissions feature is currently available for Growth, and Enterprise packages. To learn more, you can check out our subscription packages and the features under each tier.
For any questions and concerns, you can write in to us by submitting a ticket.