Marketplace administrators can now organise merchants into specific groups on their marketplaces easily in User Groups.
This is a building block for applying different settings to different merchants. In one example, administrators can manage separate tiers of merchants commissions differently. This could be used to apply different commission tiers/levels for different groups of merchants. You can learn more about customizing the commission per user group.
User Groups are administered in the Users tab → User Groups.
1. Start creating a user group by clicking the Create New Group button on the upper-right side of the page.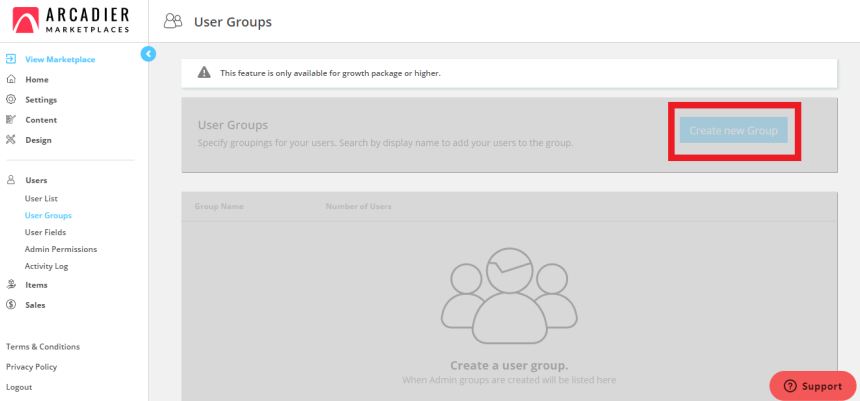 2. Provide a name for your new user group. Then, add group members.
3. Click Save.
Please note that User Groups is currently available for Growth and Enterprise packages. To learn more, you can check out our subscription packages and the features under each tier.