Admins can customize the status for Order, Payment, and Delivery in the marketplace through Status Configuration. Specifically, this feature allows admins to:
Define a new status.

Set status as default.

Rename a status to be used with Arcadier system-defined statuses.
Admins can click on the Settings tab > Advanced > Status Configuration to access the status configuration page.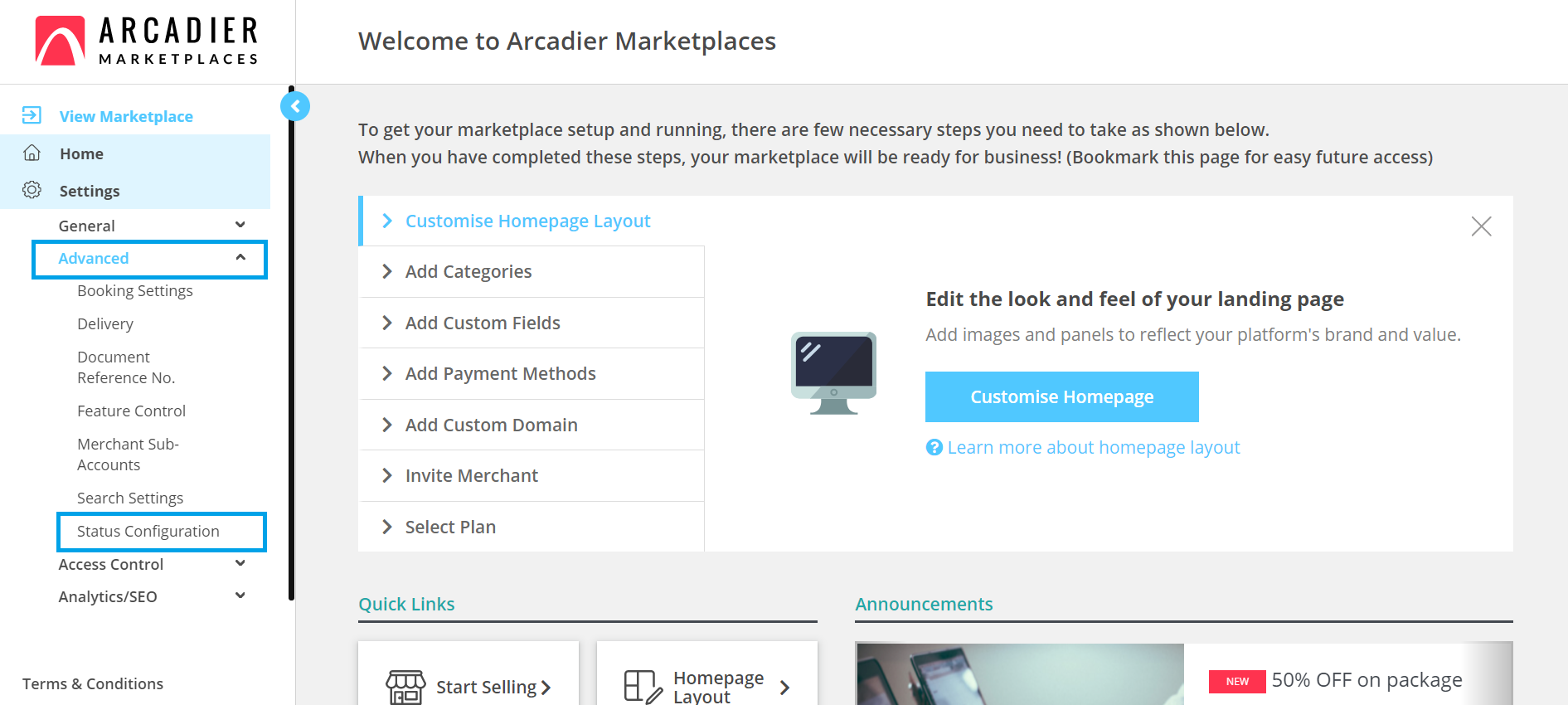 The default statuses are pre-activated in the marketplace. To rename the label of specific order status, admins would need to add the label in the custom field and ensure that it is activated. Order status can also be set as default by clicking the radio button. Then, hit Save to complete the configuration. (Do note that label are text-field only)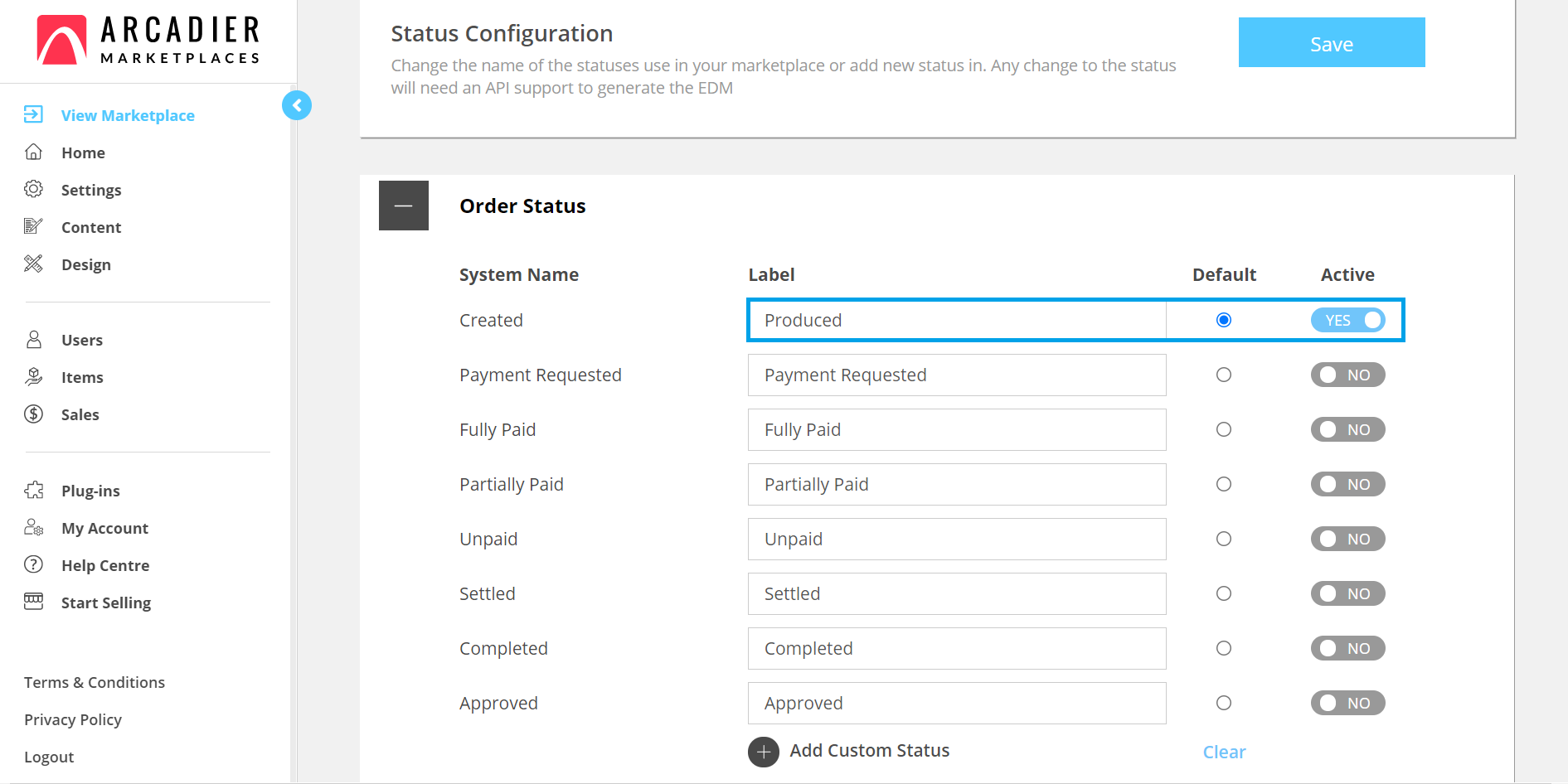 To define a new order status, simply click Add Custom Status, and the rest of the process would be the same as above when renaming an order status.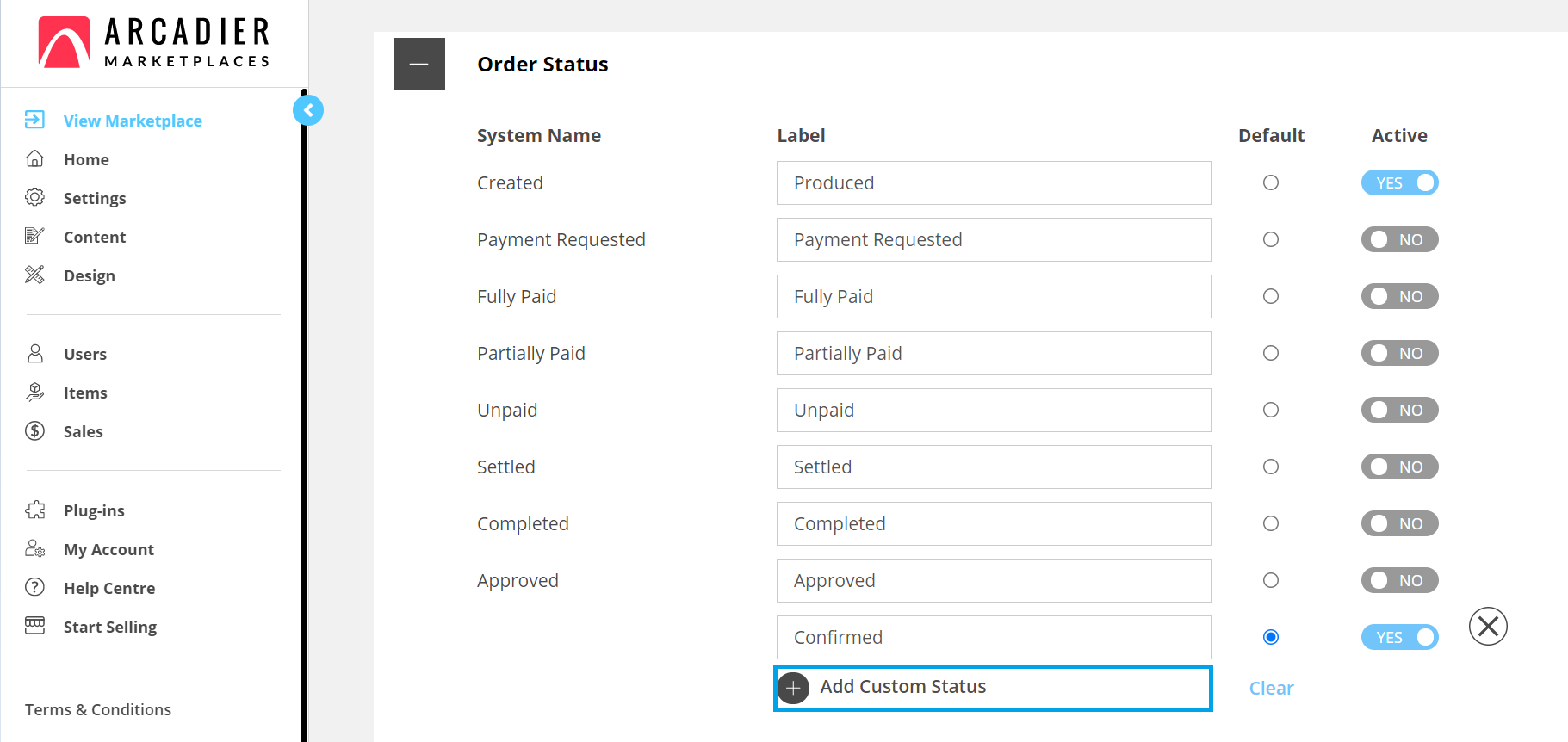 Have additional questions and concerns about this article? Say hello!
Submit a ticket through the link here.