As the admin, you can now change all types of commission fees in your marketplace, including the default commission fee. Admin can also change their commission to 0% in the marketplace.
To update your default commission fee, simply click on the Settings tab in your admin portal, then General and choose Commission.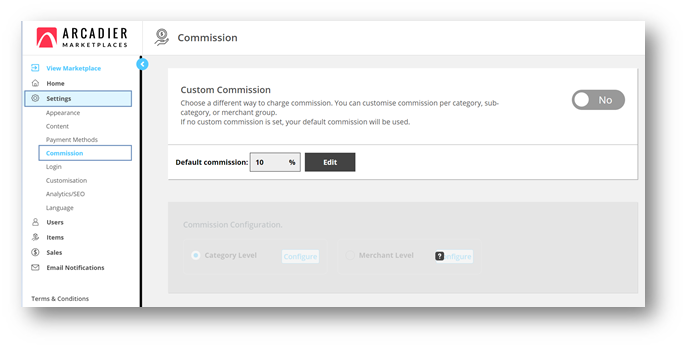 Then, click Edit, and add your preferred commission fee on the field.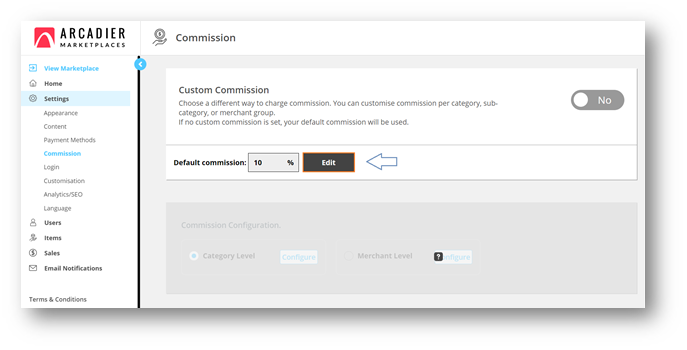 Lastly, ensure to hit on Save.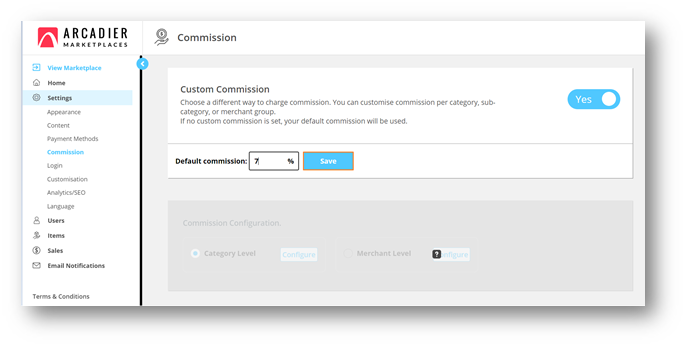 Kindly refer to the following links to update your Category-level and Merchant-Level Commission fees.
For any other questions and concerns, you can write to us by submitting a ticket.