Introducing Delivery 2.0 – Arcadier's smart and fair delivery cost calculator for the retail template. It enables merchants to set pricing bands that charge a different delivery cost depending upon a cart's combined weight or price of the items purchased (per merchant).
How is Delivery 2.0 different?
Previously, the delivery cost calculator allowed merchants to input a fixed charge for single item delivery and a bulk delivery discount, where a lower charge would be applied on each subsequent item purchased.
With the new Delivery 2.0 cost calculator, merchants can decide to have delivery costs that are dependent on either the weight or price of the items being sold. They are also free to decide how much should be charged based on the total weight/price of the items purchased.
On top of this, merchants can now specify information such as the countries being served, the minimum lead time required, and the country in which the items are being delivered from.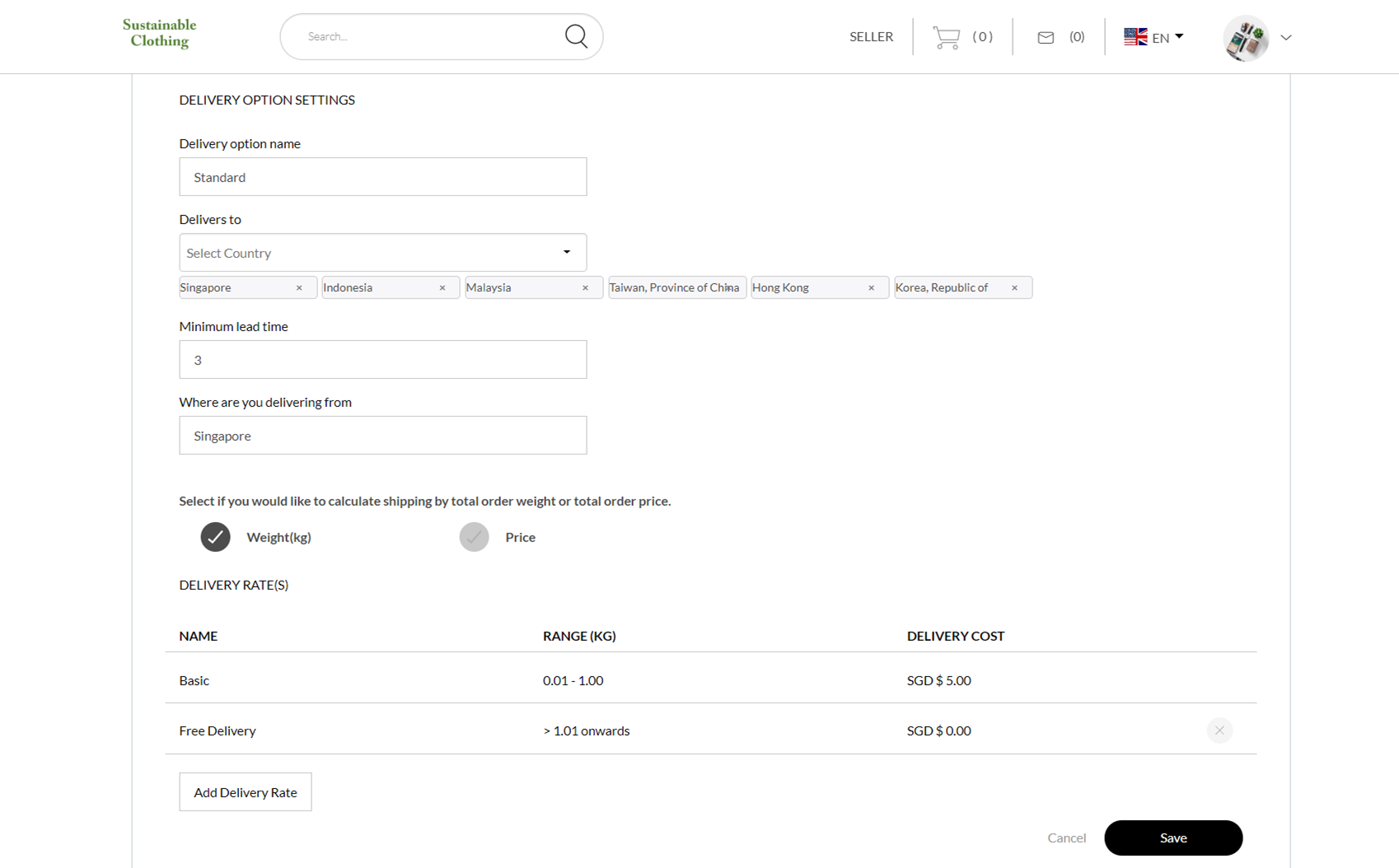 Kindly note that once Delivery 2.0 has been activated, it will not be possible to switch back to the old delivery cost calculator. The 'Delivery / Pickup for listings' and 'Checkout Page Address Fields' toggles will no longer be available after Delivery 2.0 has been activated.
Learn how to activate Delivery 2.0 through the following link: https://support.arcadier.com/hc/en-us/articles/360023887173-Activating-Delivery-2-0-For-Admins-
Learn how to create a delivery method as a merchant or admin here: https://support.arcadier.com/hc/en-us/articles/360023887153-What-is-Delivery-2-0-