Arcadier allows you to activate a cookie consent function (see the black bar in the screenshot below).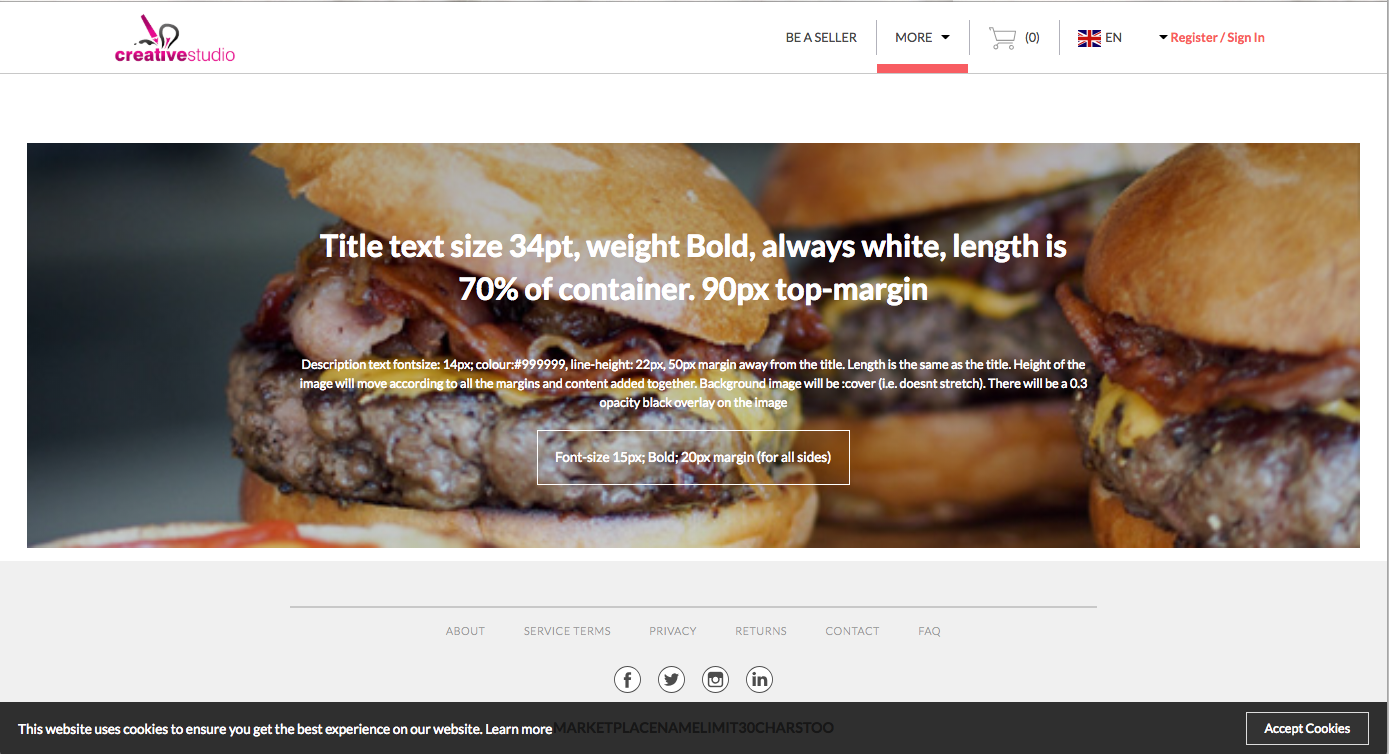 This might be a requirement in the country you are operating in. There are some regulations (e.g. the EU's GDPR) that need you to tell your marketplace users that you are using Cookies in your marketplace website.
Arcadier provides cookies for the purpose of tracking a user's login status and items in cart, among other statuses. You might want to put up a cookie consent bar in your marketplace with the 3 steps below:
The first step is to go to your 'Features Control' page and edit 'Cookies Policy'.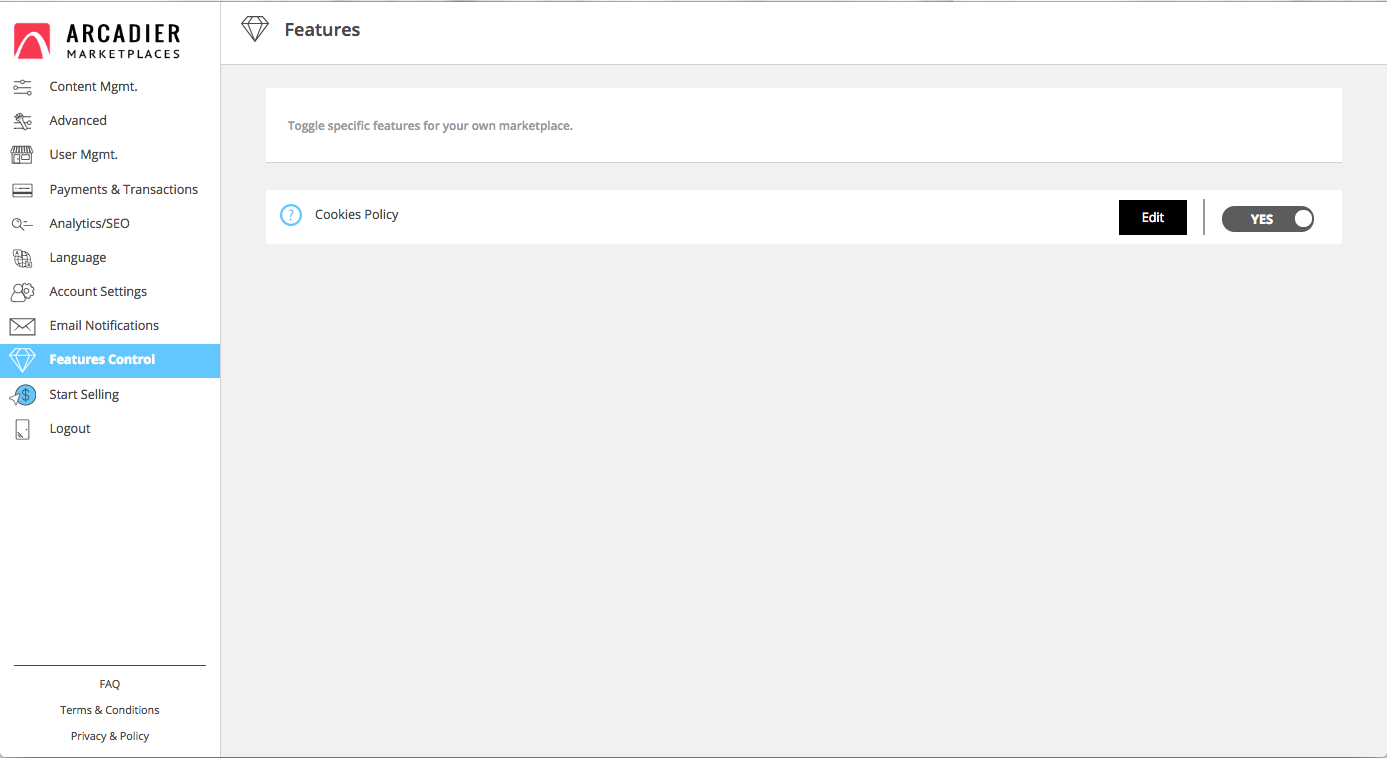 Next, fill in the consent content that you would like your marketplace users to see. You can link your users to your privacy policy page within your marketplace (learn how to edit that page, along with your other marketplace policies here).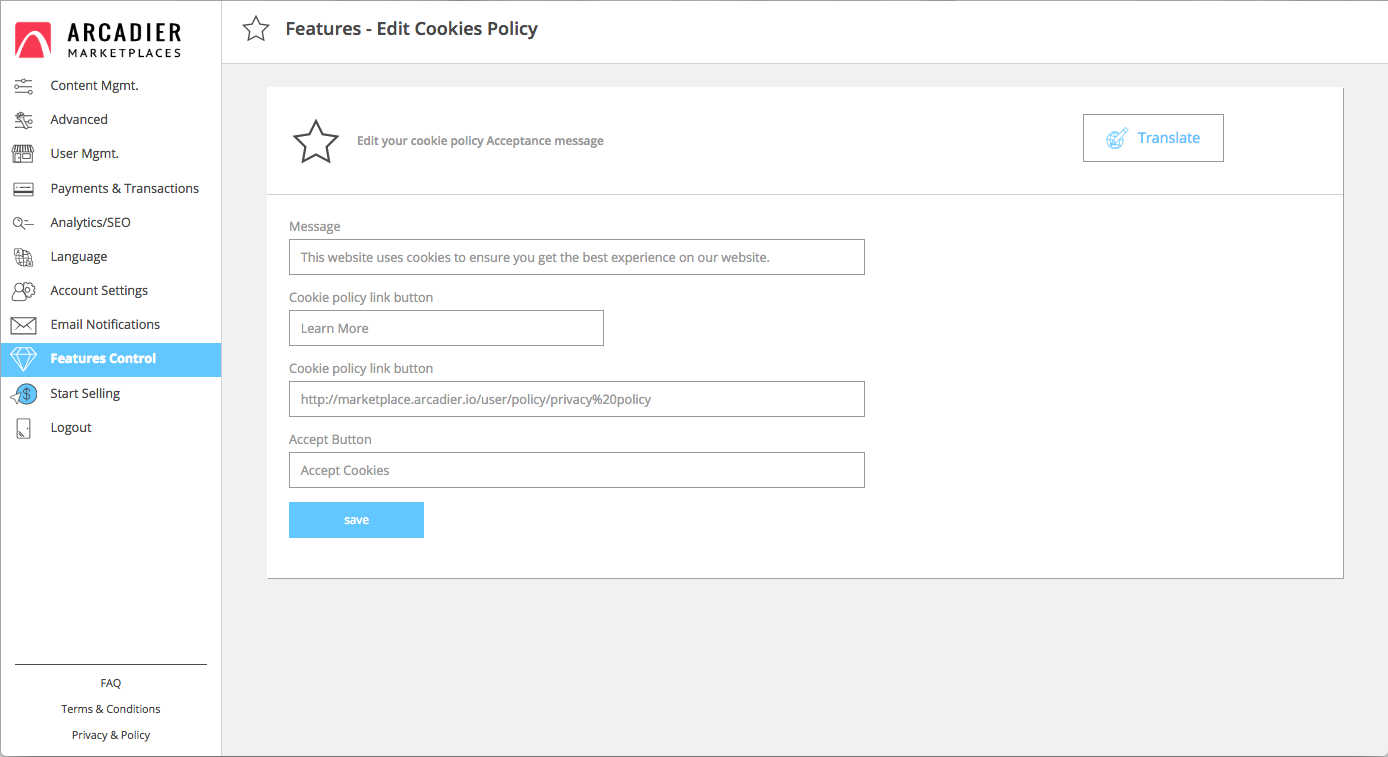 lastly, go back to your 'Features control' page to turn on 'Cookies policy' and you're done!