You can allow merchants to add videos to their item details by going to Custom Fields and adding a custom field. To start, access the Item Fields page under the Items tab in your admin portal. Then, click on Add Field to create a custom field.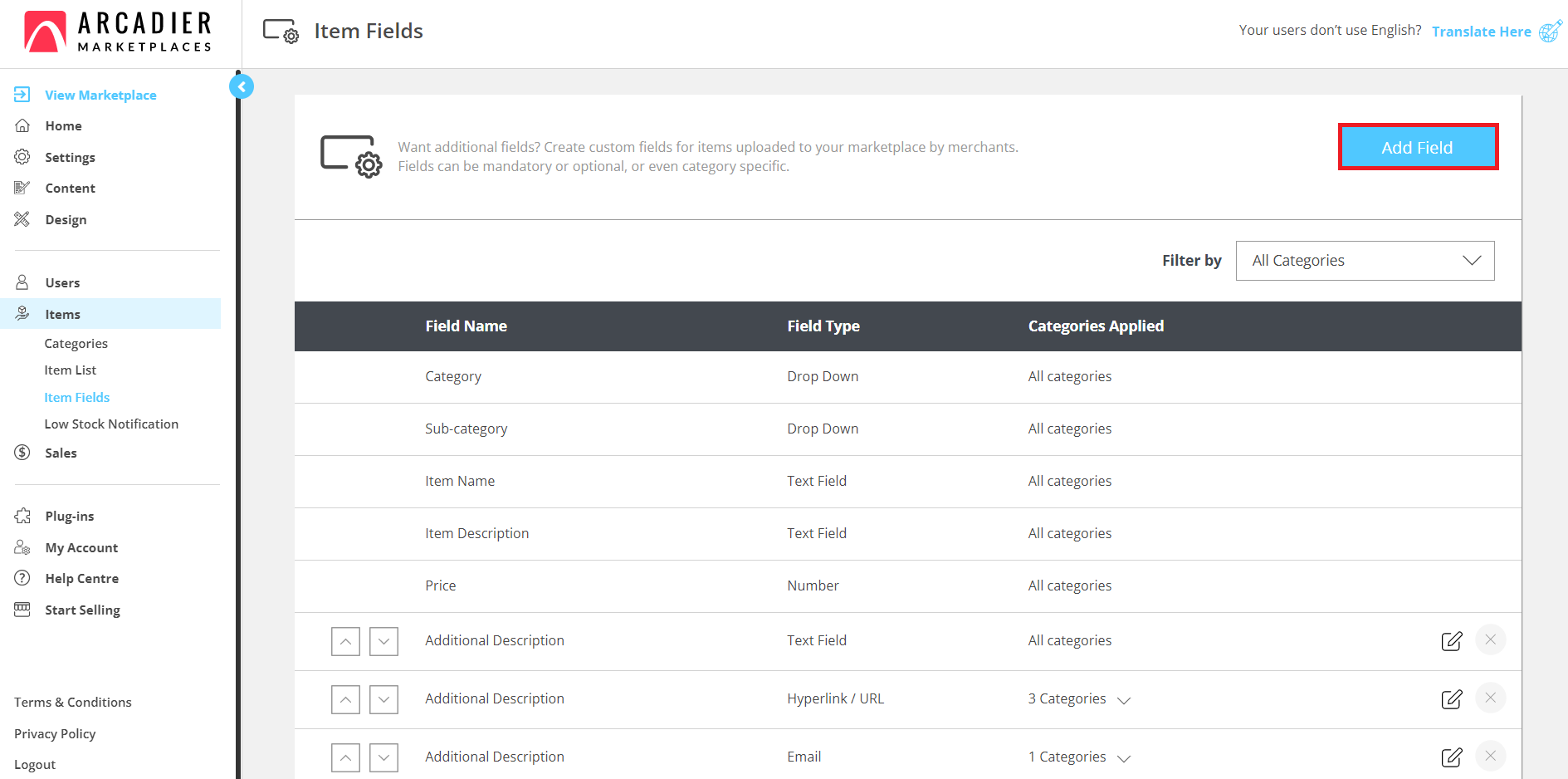 You would then be redirected to this page below where you should then select Embed Video under FIELD TYPE.
It would be during their listing upload process. The merchant must copy and paste the video embed code, and not just the link to the video. In YouTube, this can be found in the Embed Video section of the YouTube share option, which would usually include an iframe code.
Your merchants can then upload videos to their site.