We understand the need to set your marketplace from others so give your website an iconic look by adding a favicon!
Favicons (short for favorite icons) are small square icons displayed on the left side of your website's URL in a browser's address bar. Although small, favicons help improve your marketplace's online branding.
Favicons can be added under Design > General. Click Upload a Favicon to upload a favicon image.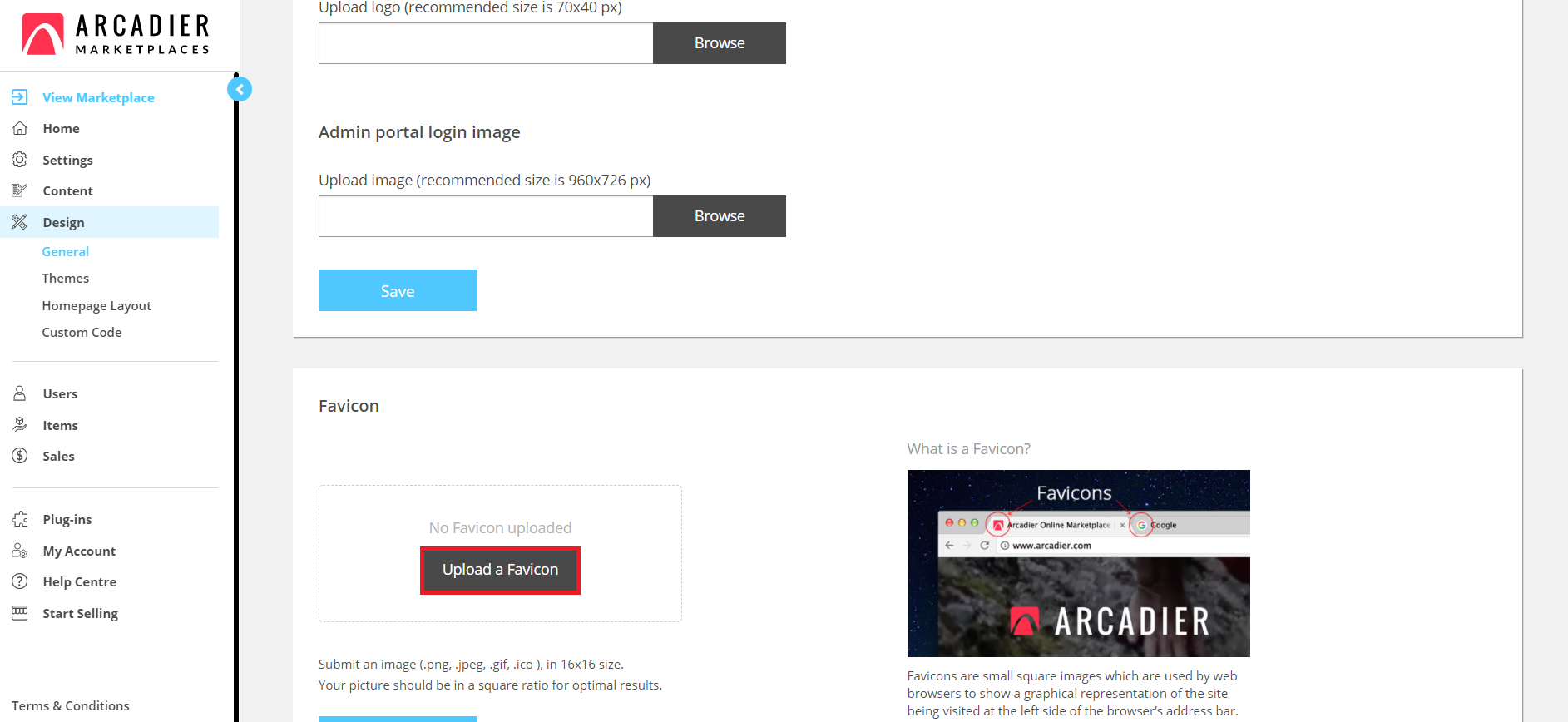 Do note that the favicon image uploaded should be in one of these formats: .png, .jpeg, .gif, .ico in 16x16 size. Once done, click Save and refresh your marketplace page to view the changes.
Should you need to further sharpen your favicon, a good website to help get you started in creating your best unique favicon in higher resolution is https://www.favicon.cc/