Arcadier allows the admin to create a visually engaging marketplace homepage using .mp4 links. Here is a step-by-step guide in adding a video slider in your marketplace.
Access your preferred website Mixkit, Coverr ,Pexel etc
If you have an existing video that you would like to use, you could upload the video via Vimeo to obtain an MP4 link. Do note, however, that this is only possible with Vimeo Premium, Business and PRO. Alternatively, you could use another paid service which you are currently subscribed to.
To convert an existing video, you can download it (do make sure you have permission to do that), copy the .mp4 link and then upload it on a video uploader.
a. This can usually be done by right-clicking on the video, then selecting "Open Video in New Tab" See the screenshot below for reference.
b. Upon opening the video in the new tab, copy the .mp4 link above. See the screenshot below for reference.
When you are in your admin portal, head to Content Mgmt. > Layout to create your own unique marketplace landing image.
1. Click on the Edit button on the top right hand corner of the page
2. Upload an image from your computer or insert an MP4 Video Link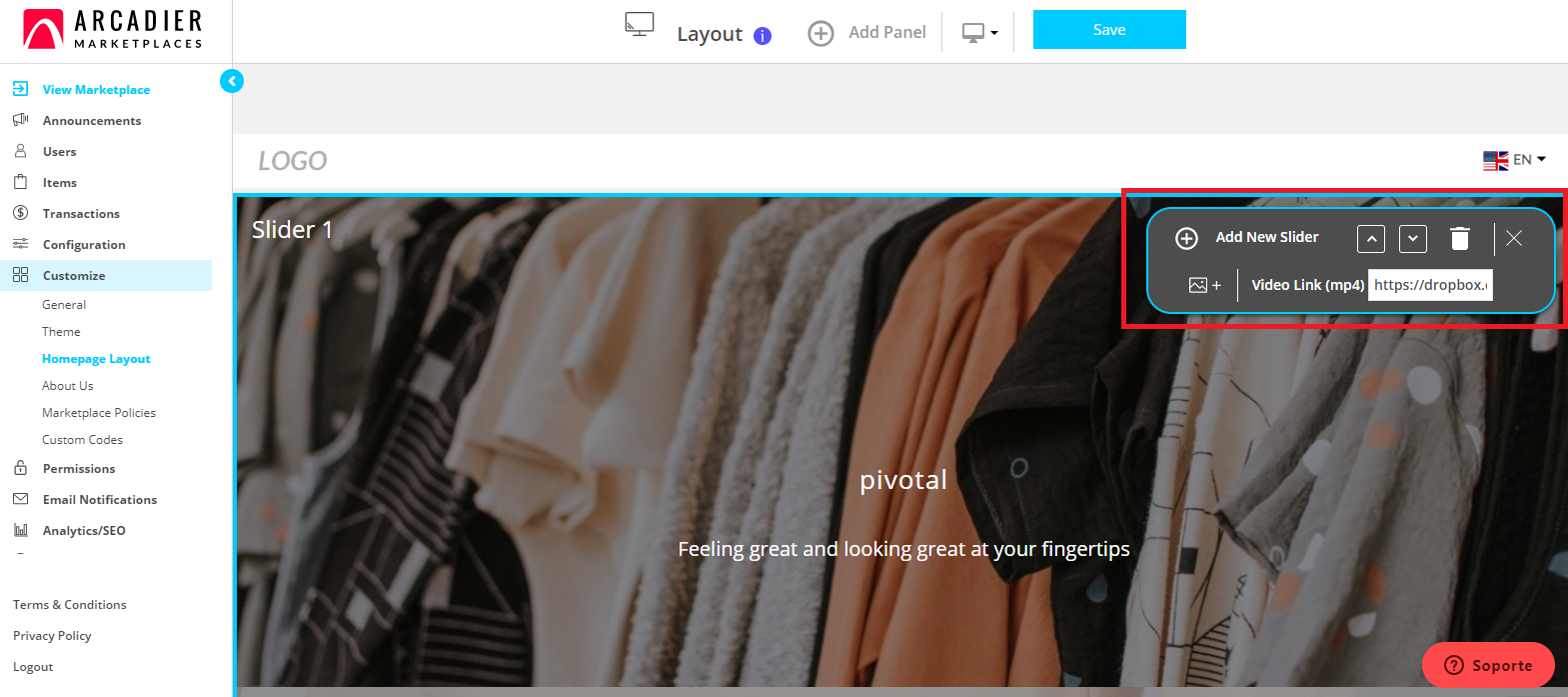 3. To add another slider image, click on the "Add New Slider" button. You can add unlimited images but it is recommended that you insert maximum 4 images in your sliders.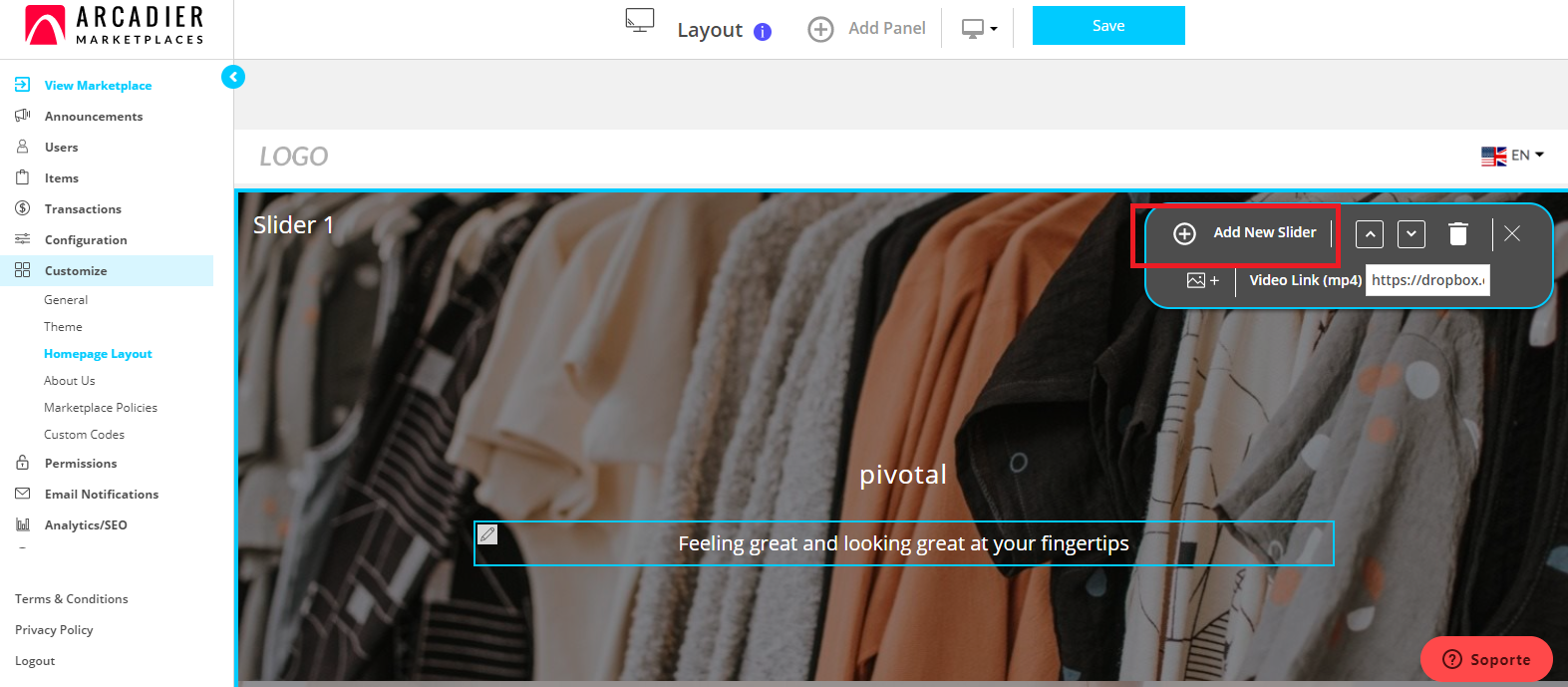 Image sliders are also a great way for you to insert advertisements on your marketplace or monetise the space by offering to place the promotional material your sellers or third party advertisers on it at cost to them.
To use your own video footage, you can find a video hosting website where you can upload the video, and follow the above process. Please note that the video must be shared in public, so it can reflect on Arcadier's website.
For more information on our landing page features, refer to our guide here: https://www.arcadier.com/learn/guides/arcadier-s-landing-page-features-guide
You can also allow merchants on your marketplace to add videos to their item listings. To find out how, read this article: Adding videos to listing details