All marketplaces will use our default terms and policies shown below, you can edit them in the admin portal by going to Content > Policies & Links > Policies
For the returns policy, you may choose whether you would like to use it for your marketplace.
The marketplace policies provided are:
Terms and Conditions
Privacy Policy
Buyers and Sellers FAQ
Return Policy
Adding / Editing Policies in Different Languages
Do note that you would have had to add your desired language first. You can edit the translations of your policies in your admin portal by going to 'Languages' and then clicking on the 'Edit Text' tab.
You would then have to add the different translations to your marketplace by following the guide below:
Go into 'Admin Pages' in 'Edit Text', Click on the entries below: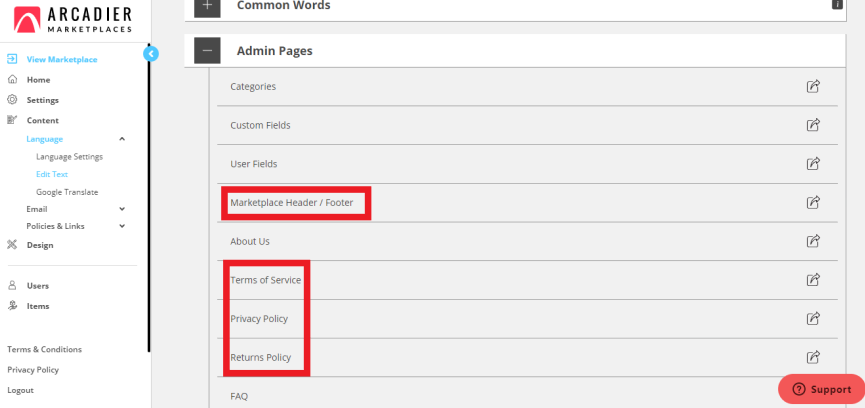 Pick your language, and change the translations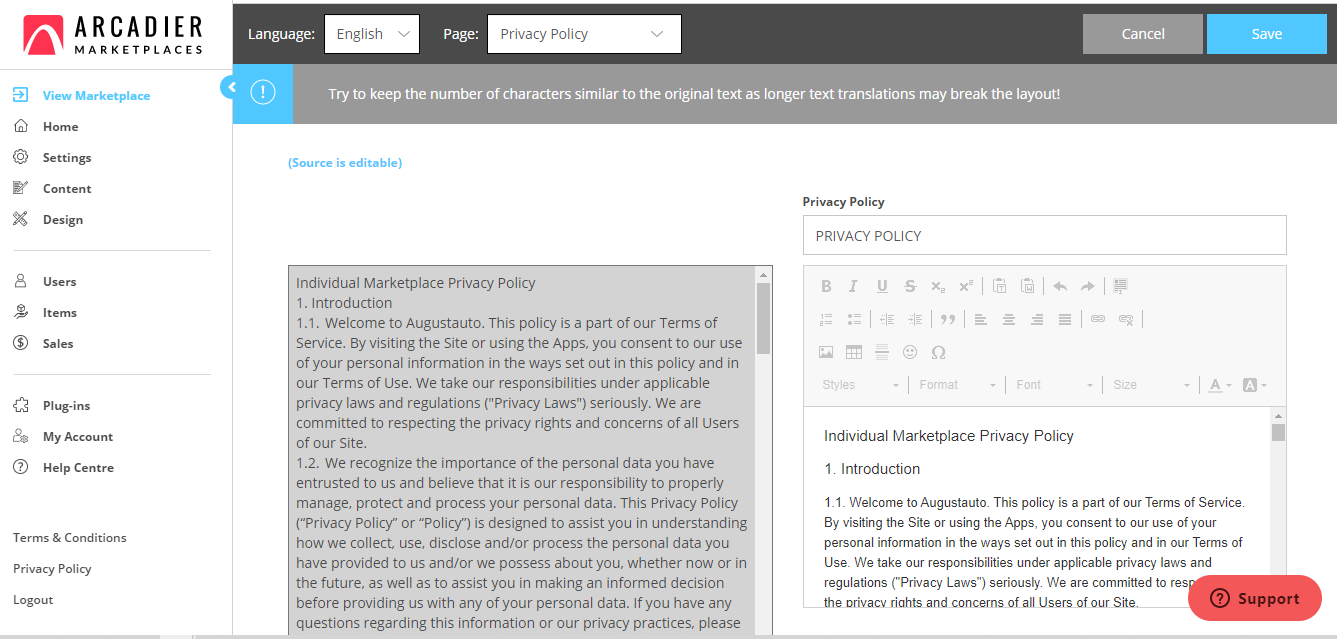 As you add the Terms of Service / Privacy Policies to your marketplace, do remember to place information relevant to comply with the laws of your country of implementation.