If you are a Marketplace admin, click here to find out how to add Text Editors.
Customising product descriptions allows the seller to better advertise and showcase their products. Sellers can add additional product information, infographics, images and highlight certain information (e.g. changing the colour of promotion). These features can be accessed through Text Editor.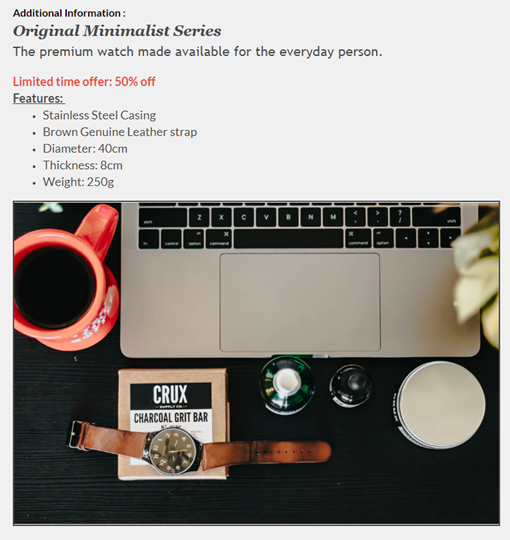 How to access Text Editor?
When you are adding a new product or editing a product listing, scroll down to find the Text Editor (shown in the image). Do note that the header "Additional Information" may be different in each marketplace as it depends on the Marketplace Admin.
Note: If you do not see this feature, contact your marketplace admin and request them to add a Text Editor custom field.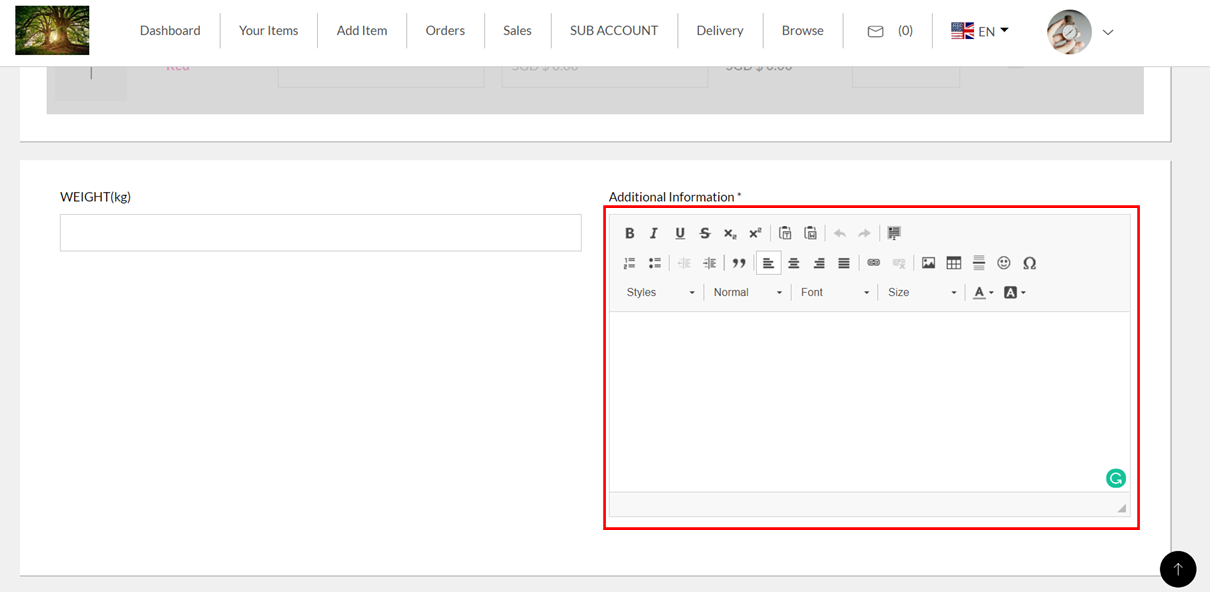 Features of Text Editor
The image below shows the location of the commonly used features of text editor. Click here to find out more about adding images/infographics.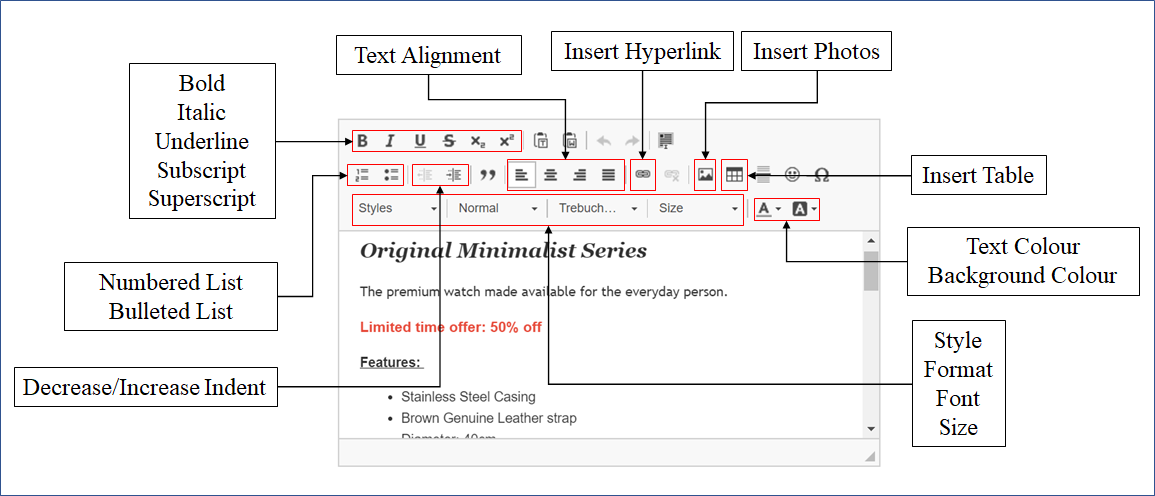 List of Features (by rows)
The features are listed from left to right of each row.
| | | |
| --- | --- | --- |
| Row 1 | Row 2 | Row 3 |
| Bold | Insert/Remove Numbered List | Formatting Styles |
| Italic | Insert/Remove Bulleted List | Paragraph Format |
| Underline | Decrease Indent | Font Name |
| Strikethrough | Increase Indent | Font Size |
| Subscript | Block Quote | Text Colour |
| Superscript | Align Left | Background Colour |
| Paste as Plain Text | Center | |
| Paste as Word | Align Right | |
| Undo | Justify | |
| Redo | Link | |
| Select All | Unlink | |
| | Image | |
| | Table | |
| | Insert Horizontal Line | |
| | Insert Smiley | |
| | Insert Special Character | |