Note: Custom codes can currently only be accessed on paid subscriptions
Our custom code tool is a great way to further customize your marketplace with HTML, CSS, or Javascript. While our marketplace solution is simple and easy to use for non-coders, we still have features to help people with strong knowledge in coding to customize their marketplace.
Marketplace administrators who have minimal experience with HTML, CSS, or JavaScript should not manipulate/ add their own codes without professional help as this will disrupt the basic codes of your marketplace website.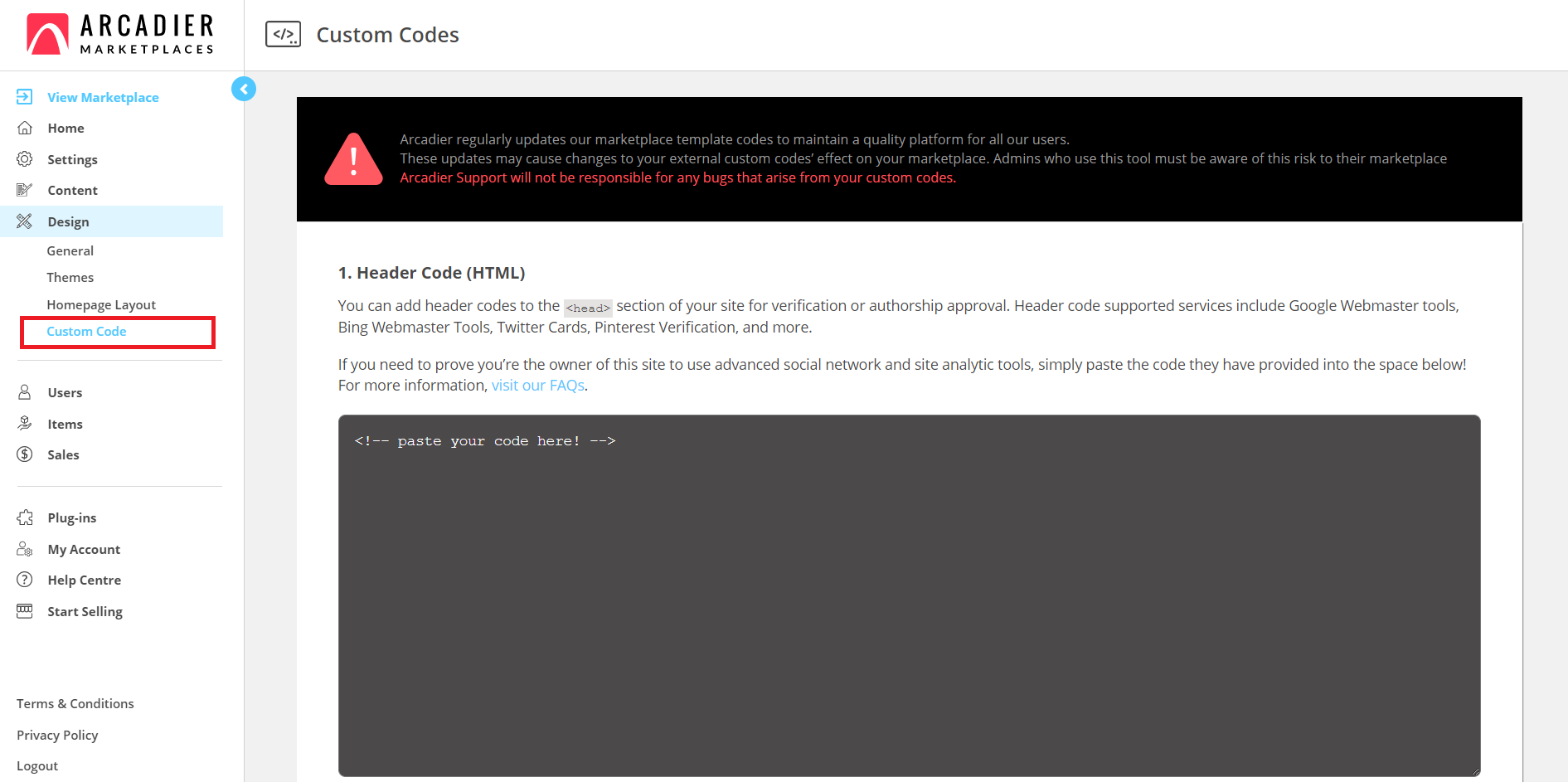 You can approach our list of custom coders here. We have provided you with this video link to assist you in the custom coding introduction. Do note that this feature is only available on our Basic plan onwards.
Arcadier may change the way custom codes are input in the future. 
This may affect custom codes that have already been placed into the site.
Arcadier encourages admins to save a copy of their custom code externally.