Marketplace admins using the Services and Rental template now have the ability to allow merchants on their marketplace to create listings that are charged based on duration and/or unit.
For example, a consumer will now be able to book an identical 1-hour long cooking class for 2 individuals, having the ability to BOTH choose his ideal timeslot and the number of slots he would like in a single booking.
Setting it Up
By default, all Services and Rental marketplaces will have their booking units set to 'Book by duration.' In order to configure this to enable a different booking type, the admin will have to head to Settings > Advanced > Booking Settings in the admin portal.
Step 1: Setting the Marketplace booking type
Step 2: Add a new booking unit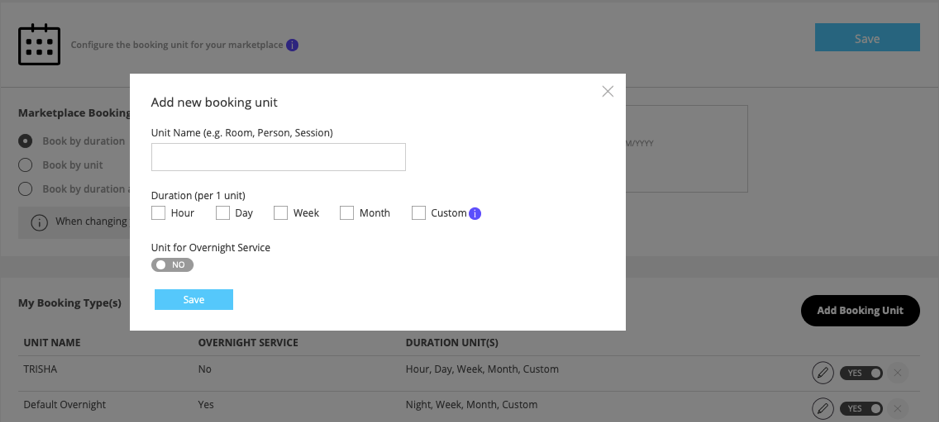 For example, if I am running an Airbnb-like service that allows an individual to book a bed in a room to sleep on, then the following settings could apply: