You can now add social media links to your marketplace footer under the External Links tab. You can add your Facebook, Twitter, Instagram and LinkedIn by adding your username to the fields provided.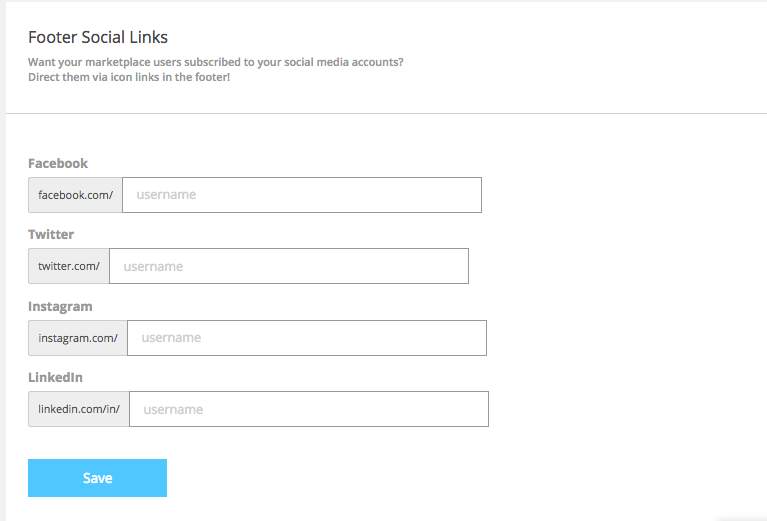 You can also add external links in your marketplace header under the same External Links tab.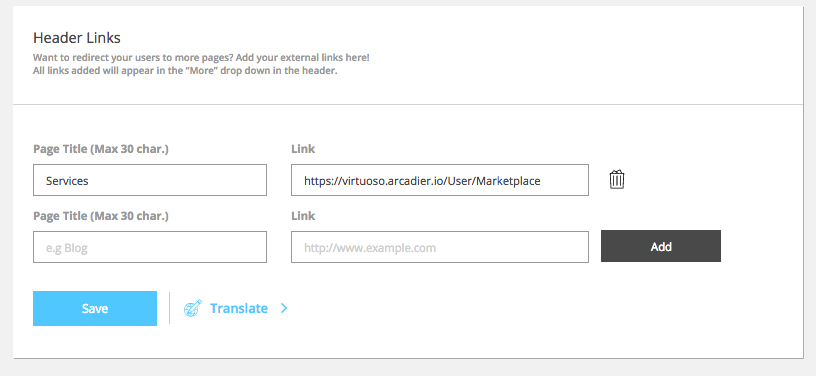 Adding external links to your marketplace is a great way to make your marketplace as a sub-domain/sub-page of your existing website (if you have any). Make your blog page a sub-domain of your marketplace URL and your customers would not even know they have left your marketplace site.
For more information on our landing page features, refer to our guide here: https://www.arcadier.com/learn/guides/arcadier-s-landing-page-features-guide