Email notifications are vital in the marketplace as they serve as communication tools to provide a seamless experience for both the buyer and seller in the marketplace. In the event that the EDMs are not working, here are some troubleshooting steps you can take to diagnose the issue.
1. Make sure the affected EDM was sent out via the platform.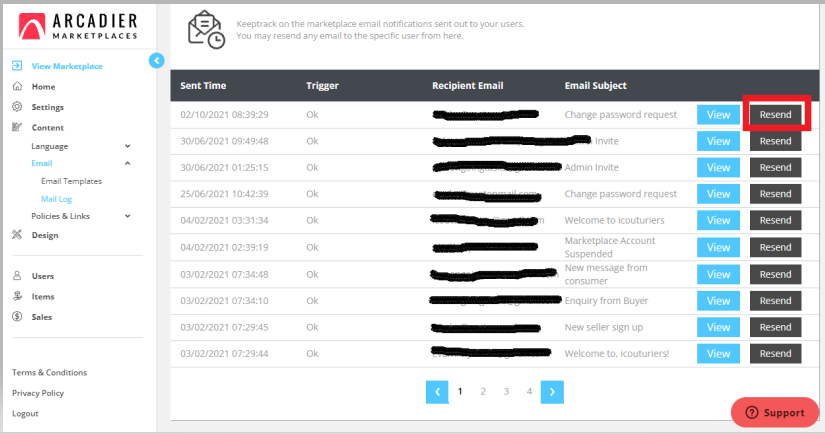 Check the "Mail log" to ensure that the affected EDM was activated and sent via the platform.

Resend the EDM under "Mail log" and review if the EDM was received.

If no EDM is found, kindly write back to the support team.

Note: Some customers are experiencing issues with their @yahoo.com email. The admin/user can either change their notification email on file and try resending another email or send a message to the customer support team should the issue persists after changing the email address.
2. Check if the issue is affecting every other email template.
This can be done by triggering the email notifications of other EDMs. Below are some ways to do it:
Register a new user on the marketplace to trigger the

welcome EDM

Enter your marketplace as a guest buyer and send a direct message to your own seller account to trigger the

offer/quotation EDM

3. Refresh EDM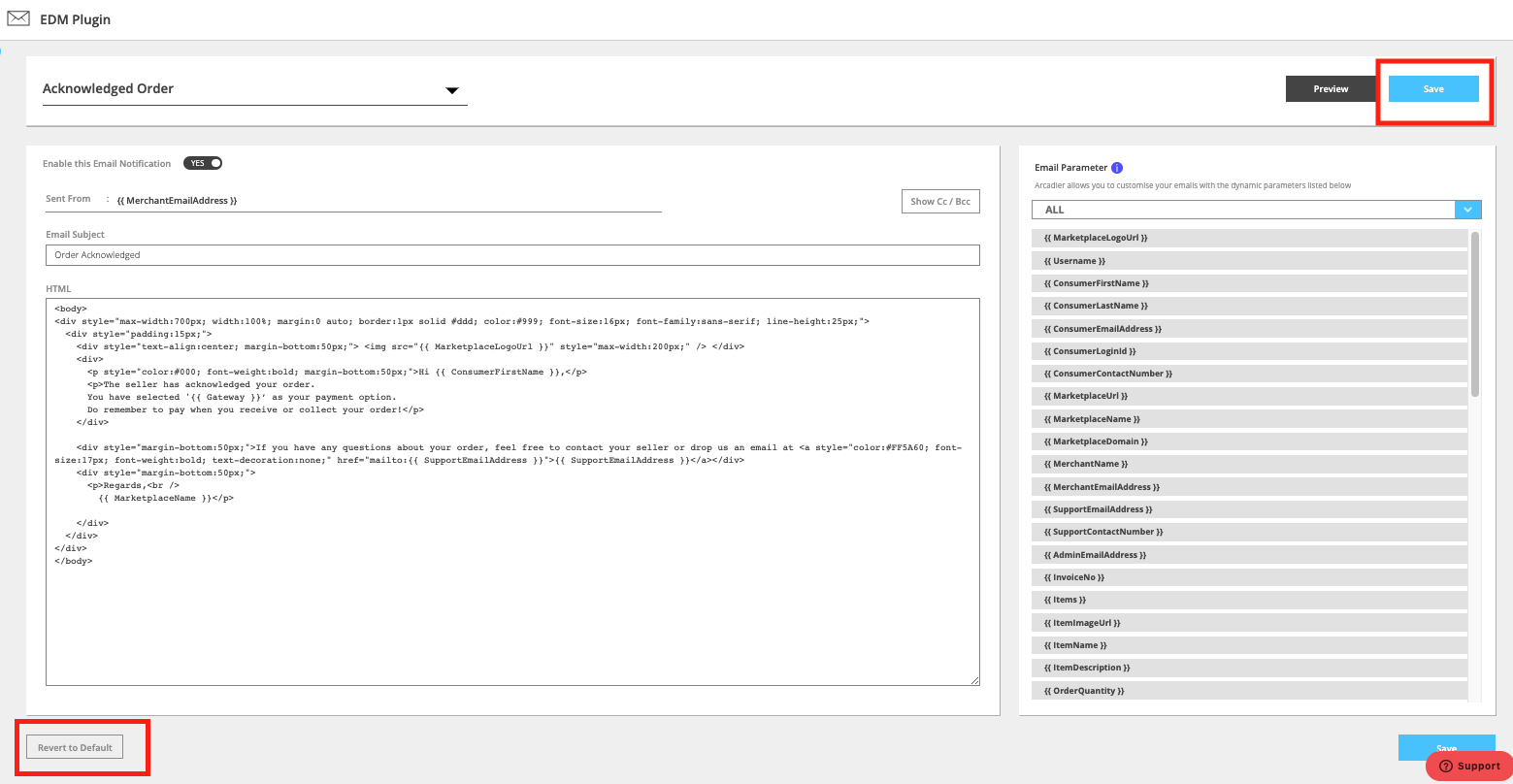 Kindly save your HTML codes if you have customised the email template as this step will reset the EDM to the default settings. Arcadier will not be responsible for any codes that are lost upon attempting to refresh. To refresh your EDM, select the affected email template on the admin portal and click on "revert to default". Click "save" after and monitor if the issue still persists.
4. Ascertain the number of affected users.
The number of users affected must also be checked as there are some cases wherein EDMs are not sent to certain domains due to the restrictions coming from the email providers. What the admin must do is coordinate with the users so they can have their email settings checked from their end.
If the error still persists, please send a message to the Customer Service Team here with the diagnosis from the steps above so a report can be submitted to the technical team.