Arcadier now allows admins to do a buyer search, on top of the currently available merchant search. This will allow admins to search their transactions via the buyer's name.
The Buyer Filter feature can be found under the admin portal. "Sales", "Sales List"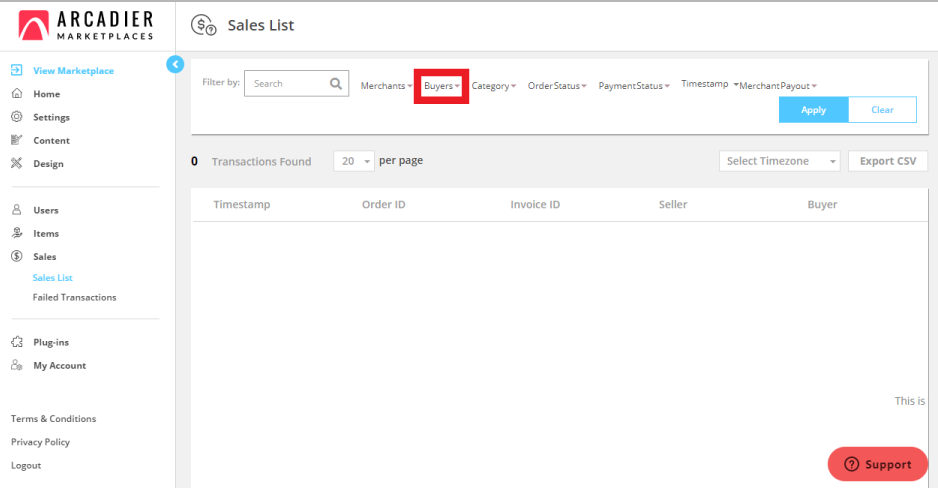 Clicking the buyer icon will prompt a dropdown for a search bar for the admin to search for buyers. Searched buyer will appear on the dropdown to be selected.
Multiple buyers can be searched and checked at the same time. If the buyer's display name is blank, it will be displayed blank (null) on the Buyer column.