Admins can set different admin commission percentages for each specific category/sub-categories. This commission percentage can range from 0% to 100% and can be changed by you at any time from the admin portal.
As an admin, you may enable this feature under Settings > General > Commission.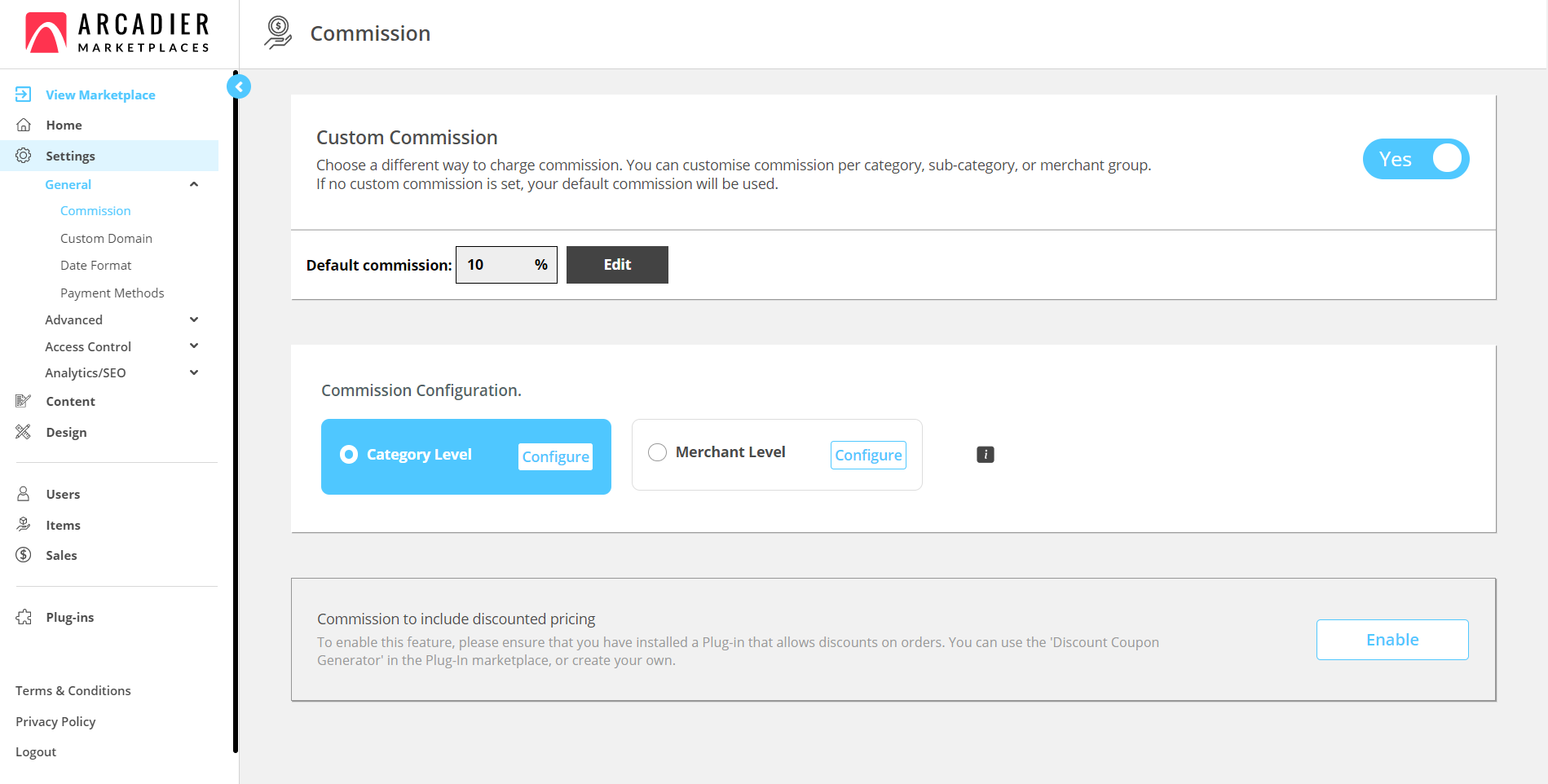 All marketplaces will still require a default admin commission fee. This is set by the admin during onboarding and cannot be changed from the admin portal. This will also be the commission that is displayed to merchants when they onboard.
For items in multiple categories, the higher category commission fee will be applied. For example, if an item is found under categories A and B, where the commission fees are 3% and 5% respectively, the commission charged for that item would be 5%.
The default commissions on each of your sub-categories are determined when you first create your marketplace and can be changed through category commissions as well.
Do note that the standard transactions fees payable to Stripe and PayPal are still applicable on every transaction.