In order to resend your emails to an alternative email address, you have to first head to mail log in your admin portal. This can be found via Email Notifications > Mail Log.
By clicking the "Resend" button beside each email in your mail log, you will be prompted to input the emails you would like to resend the email to.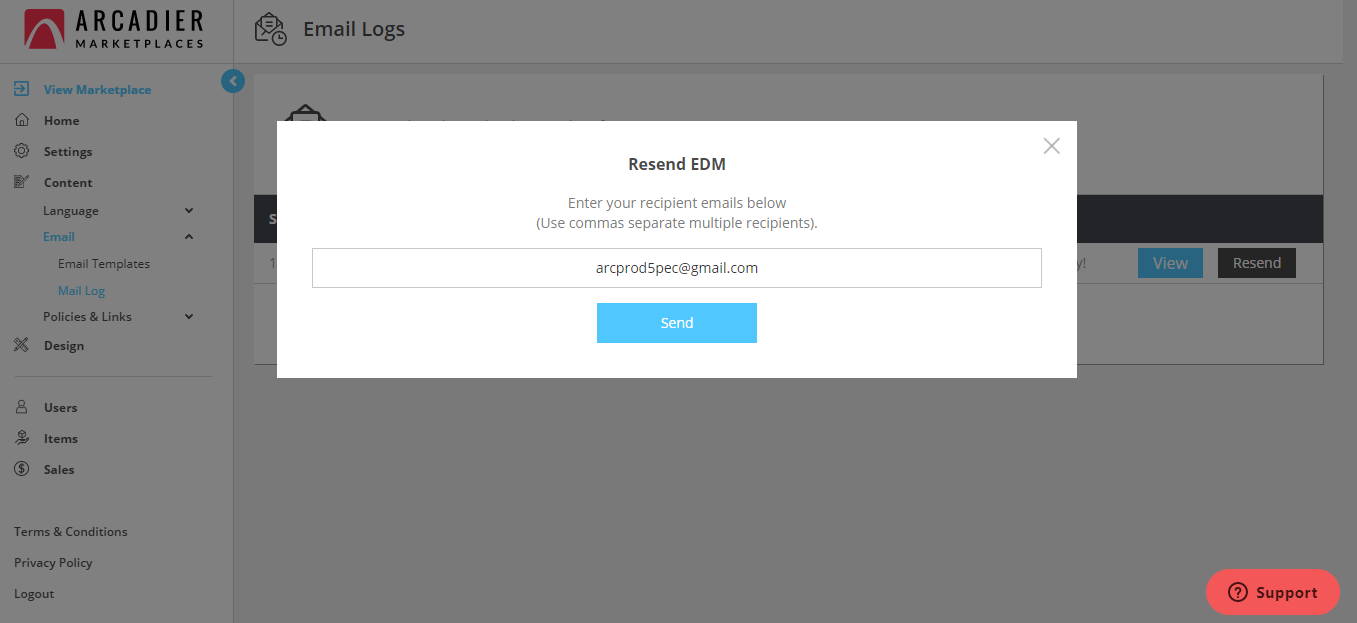 By default, the original recipient of the email will be displayed in the field. You are free to replace that email address or even send to multiple email addresses.