With the availability of User Fields, marketplace administrators can manage and create custom fields on merchant and consumer onboarding to gather additional user information. This feature is useful in collecting important information that is required for a user to be onboarded onto the marketplace.
To add and edit a custom user field;
1. Simply head to the User Fields under the Users tab in your admin portal. Then, click Add User Fields.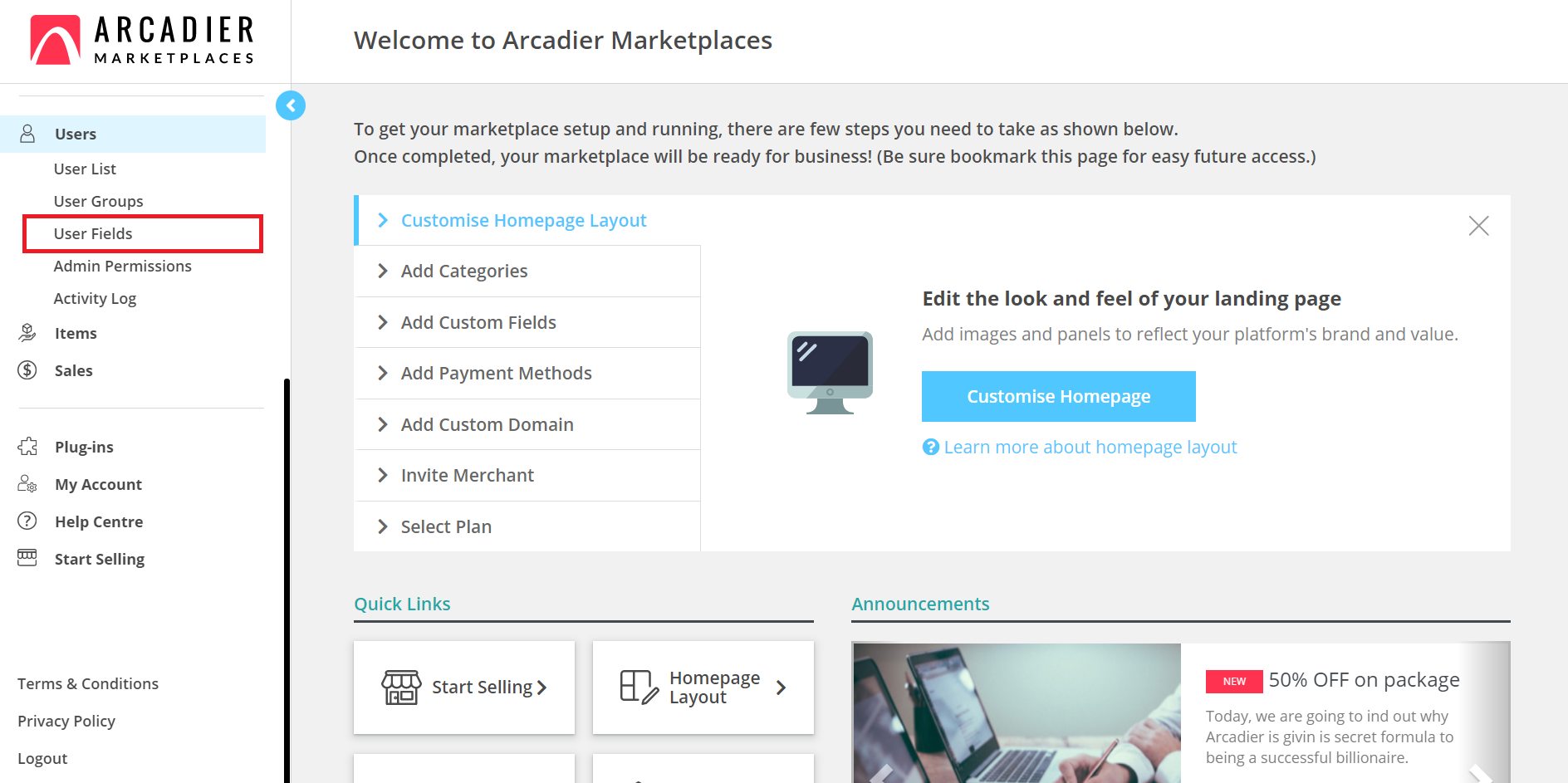 2. Set the Field Name.
3. Decide whether or not you wish the field to be mandatory by toggling the switch below.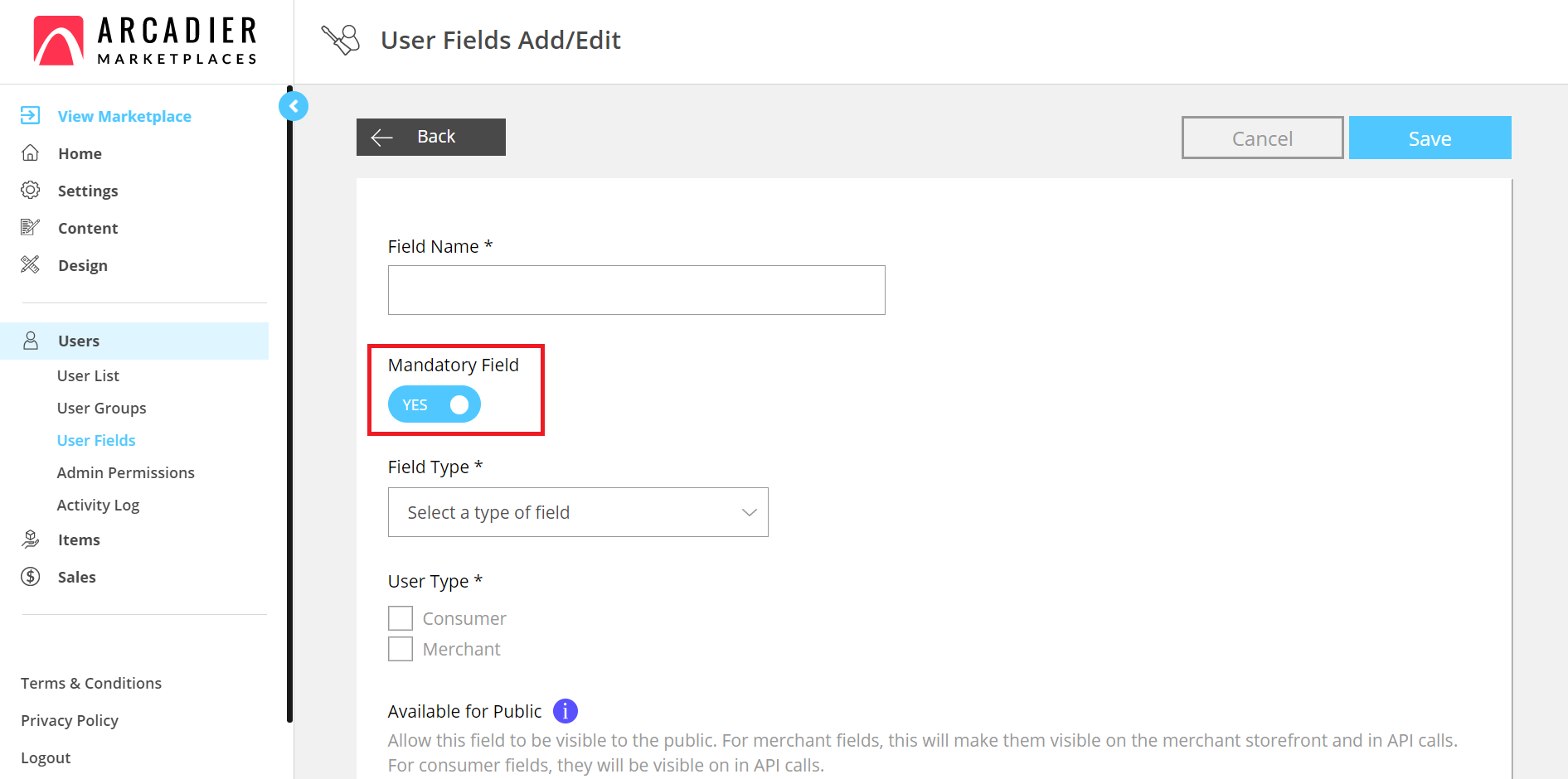 4. Select Field Type.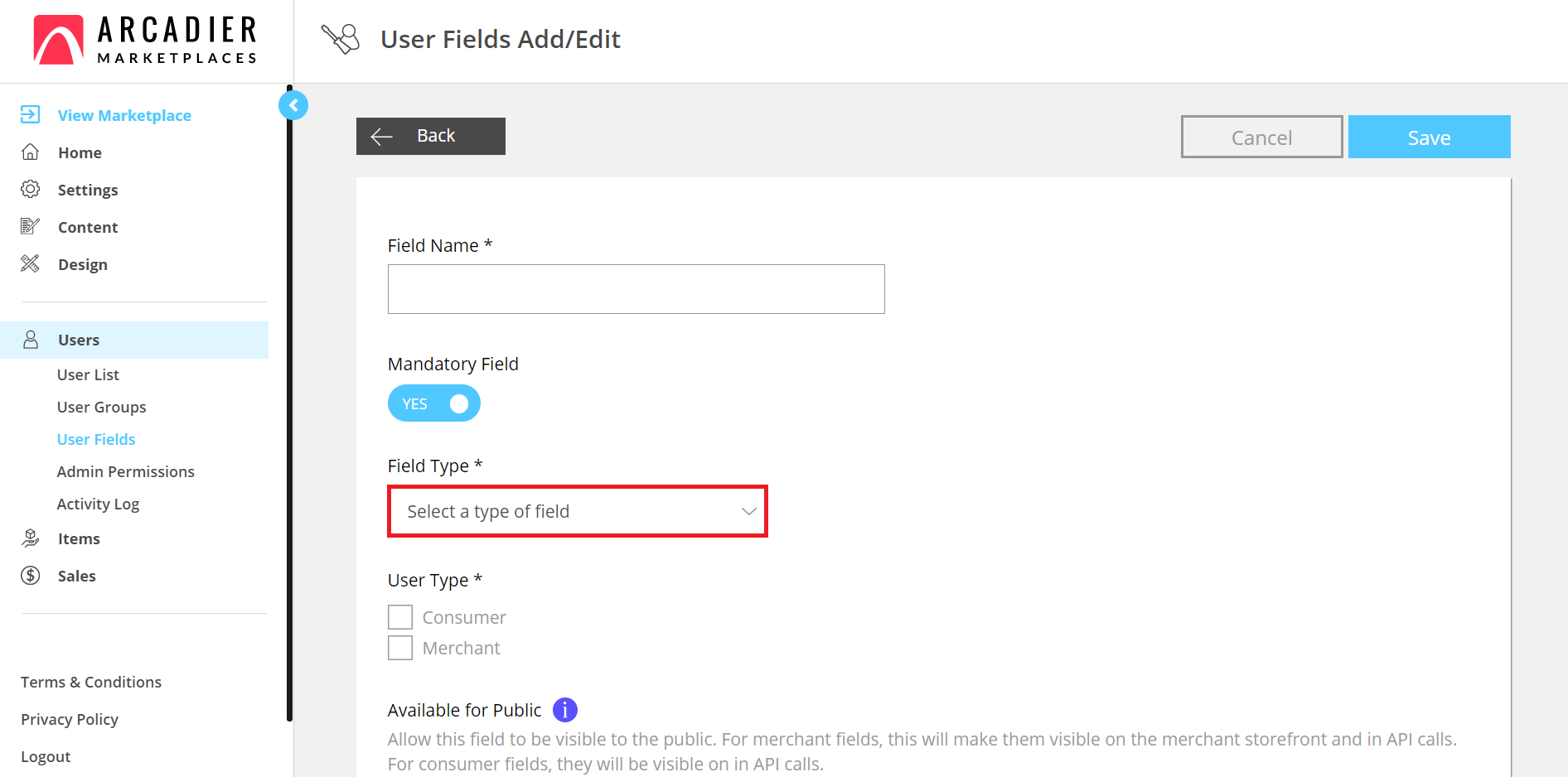 5. Set User Type.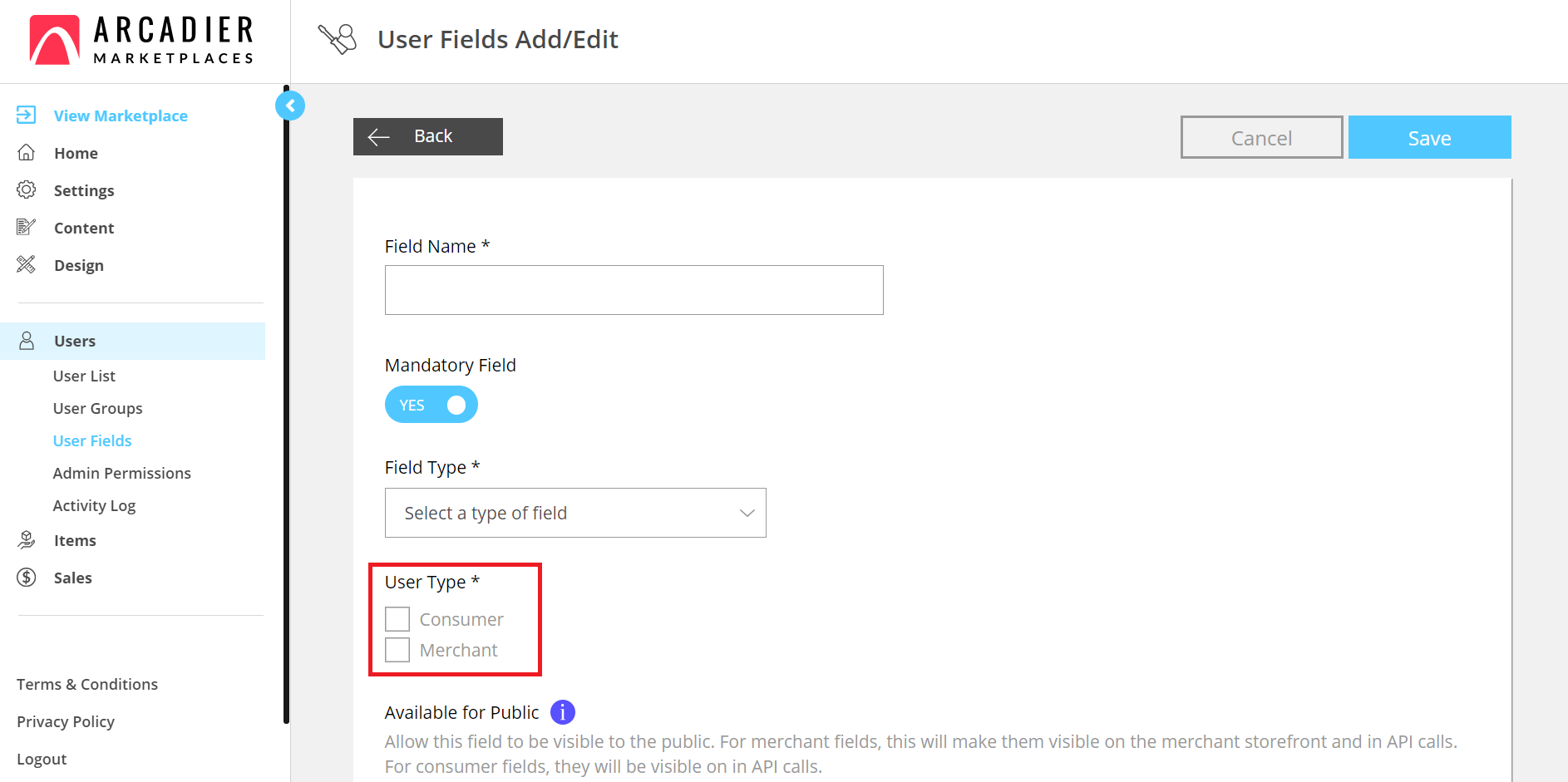 6. Here you can set the custom fields visibility to public.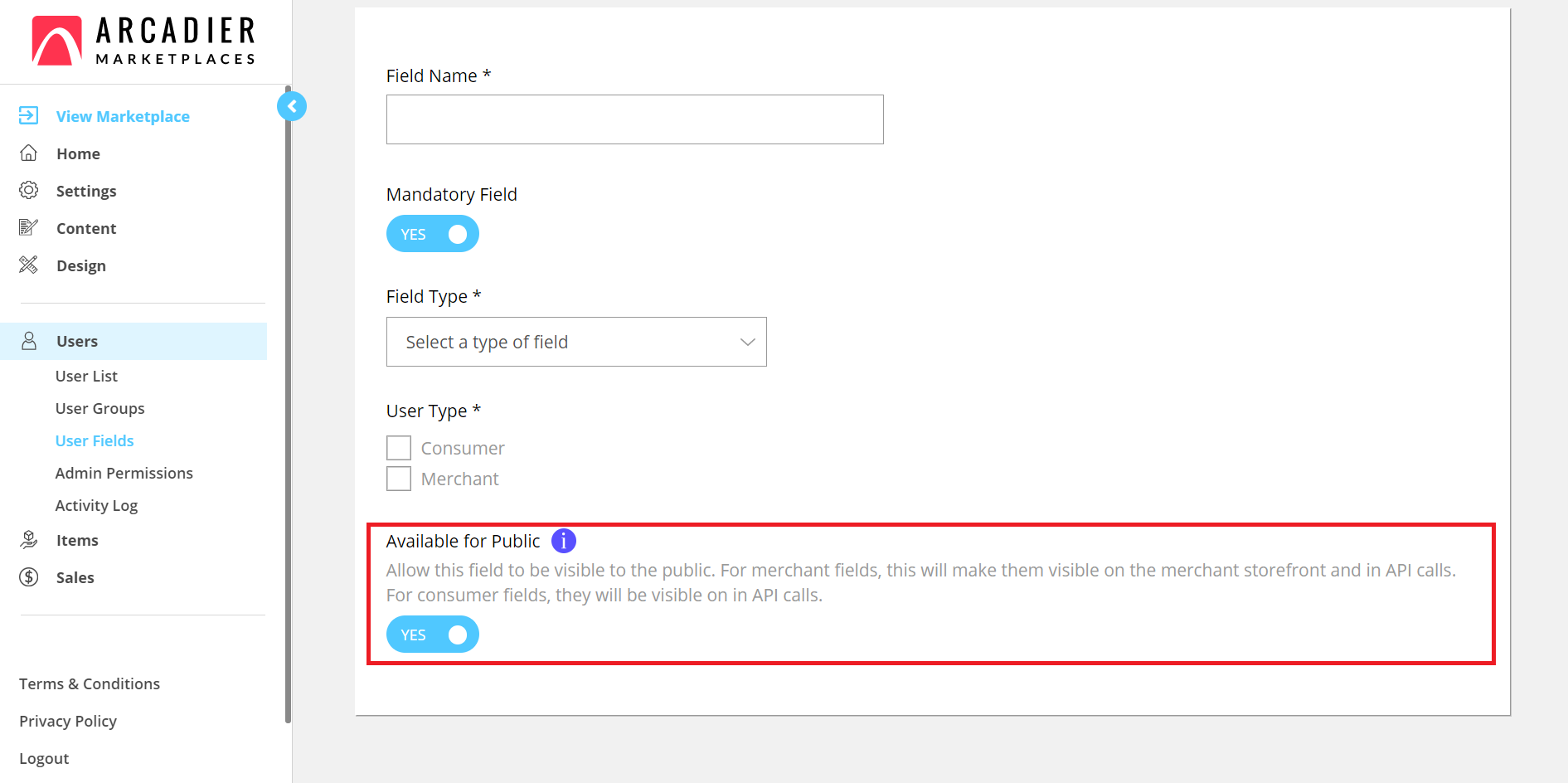 7. Hit Save.