We understand that Google Translate may not offer the most accurate translation for you and as such, we offer you the option to manually translate the text on your marketplace by yourself.
Once you have chosen another language to add to your marketplace under Language Settings, you can manually edit the text field under Edit Text.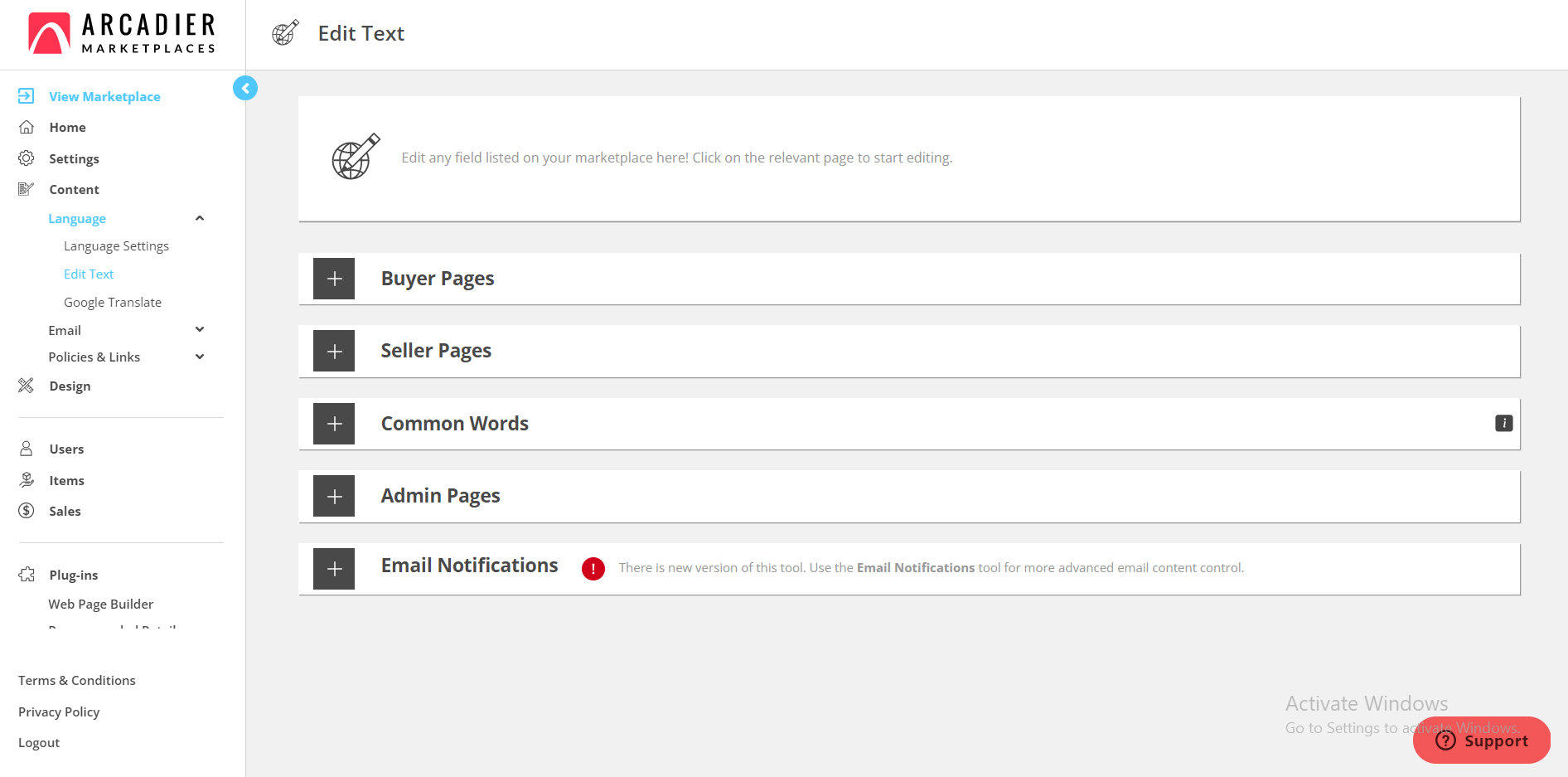 Toggle between the different languages from the drop-down menu (languages that you have added) and edit the respective text fields.
Once done, click Save.
Alternatively, here is a video link that will assist you in setting up the proper translation of the language in which you desire.