If your merchants see an error message like below, the most likely reason is that you (the marketplace admin) have not properly linked your Stripe account to your marketplace. If you have properly linked your Stripe account, merchants should not have any issues.

To make sure that you linked your Stripe account properly to your marketplace, You can view the step-by-step guide on how to connect your Stripe account to your marketplace in the Payments section. You can also find the guide entitled 'How do I connect to Stripe' that is located in the Stripe setup page, which can be found by clicking the 'Payments & Transactions' tab, then click 'Configure Payments', and then click 'Link Account' button for Stripe.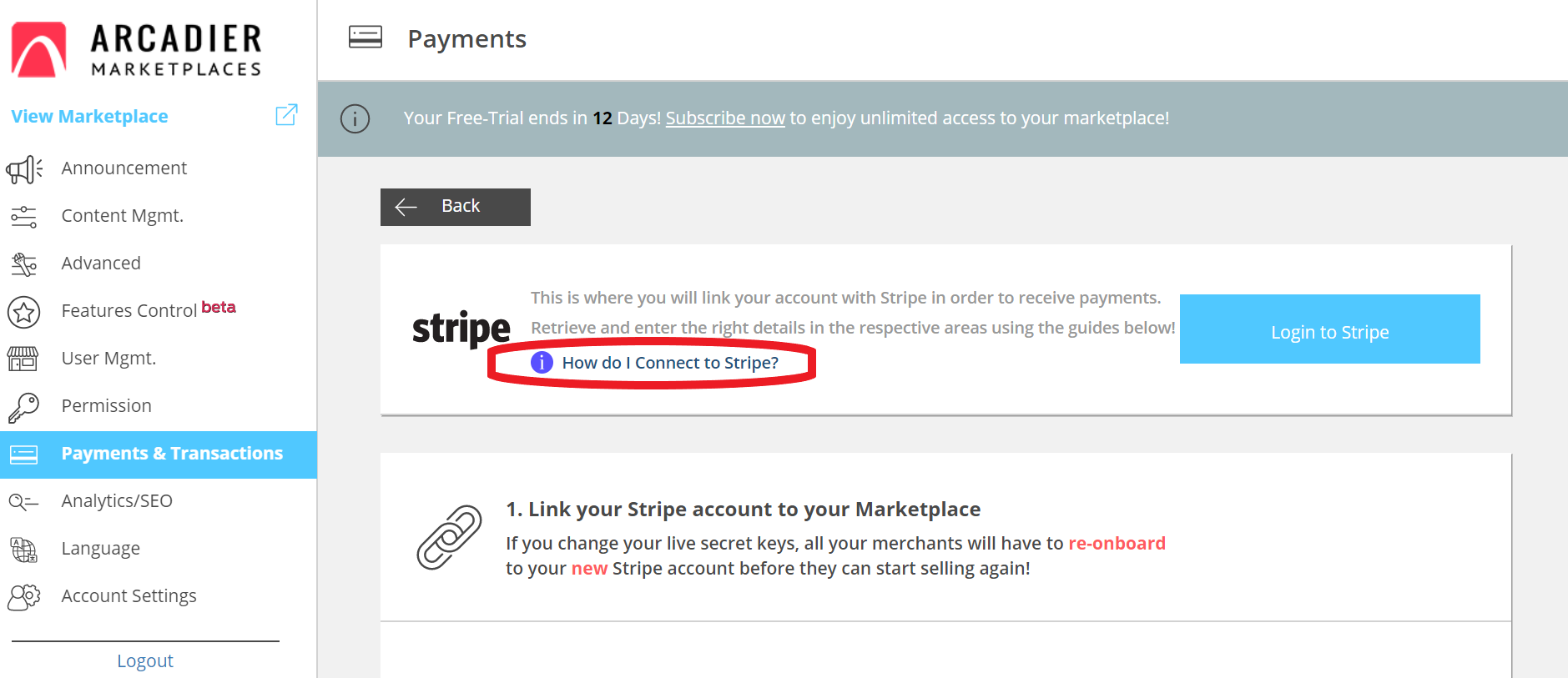 You can refer to the following guide with regard to setting up Stripe as your marketplace payment gateway: Setting up your payment gateway (Stripe)
If you are still unable to resolve the issue, don't hesitate to contact us at hello@arcadier.com.