This feature is only applicable for Space-time template
Create offers can only be sent from a seller to a buyer. They can do so by clicking the "Create Offer" button located in the chat with the seller.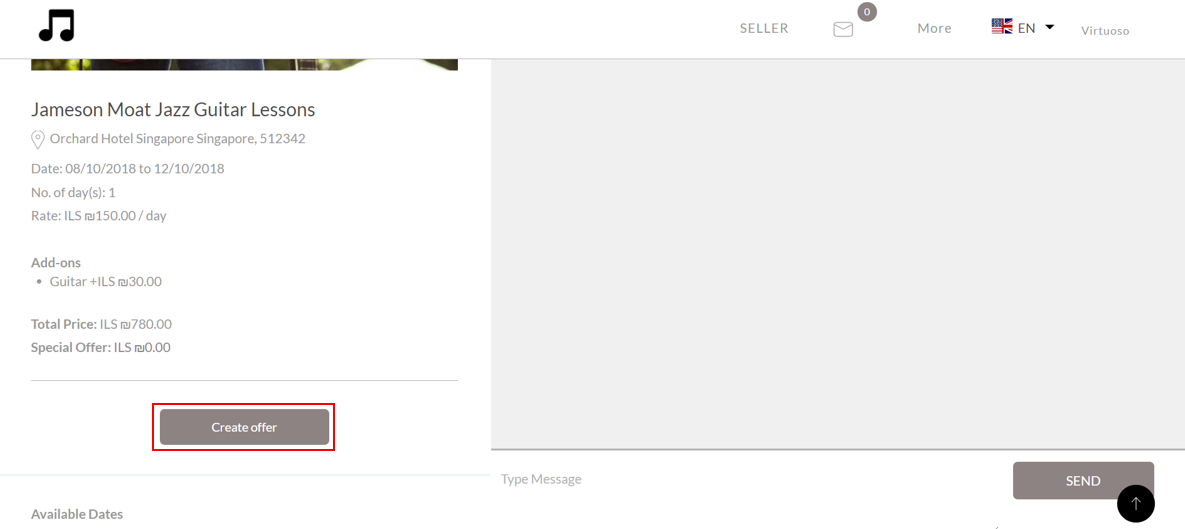 The special offer will be reflected to the buyer in (1) the item details page, (2) the chat room between the buyer and the seller and (3) in an email notification sent to the buyer.
Buyer can accept the special offer by clicking "Buy Now" to complete the checkout and online payment.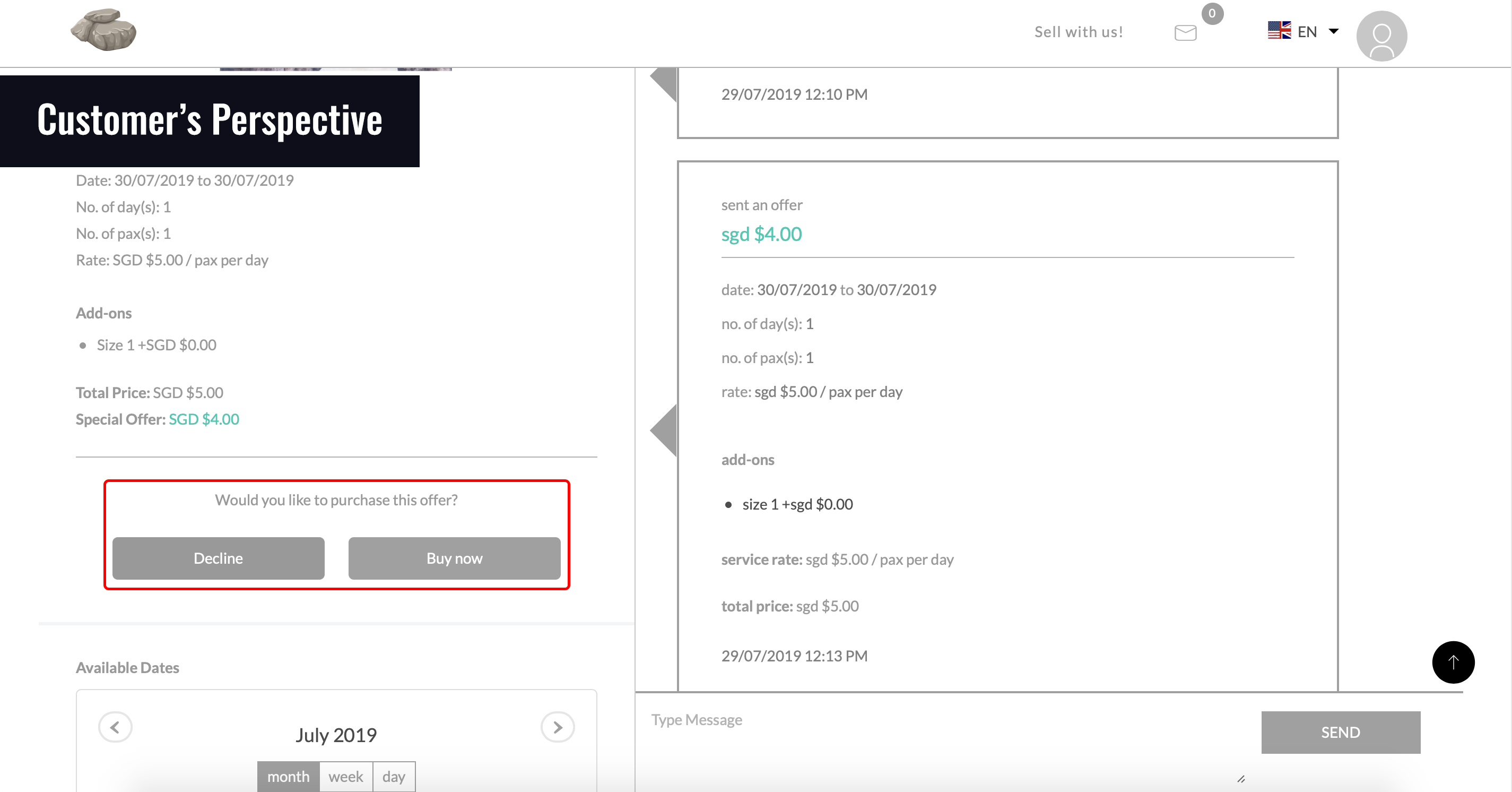 Buyers cannot accept a special offer without completing online payment. Sellers will receive an email notification when a buyer successfully places an order based on the terms of sale stated in the special offer.
Sellers cannot retract special offers, but buyers can decline special offers.
If the buyer declines the special offer, an email notification will be sent to the seller. It will also be reflected in the chat between the buyer and seller.