Third-party sites like Google Webmasters (https://www.google.com/webmasters/tools) require you to verify your domain ownership before providing its full service to you.
In Arcadier Marketplaces, we currently only support domain verification using a meta tag. Follow the steps below to verify your domain ownership;
1. On Google webmasters, choose to verify your domain using the meta tag verification method
2. Highlight and copy the full meta tag, make sure to select everything including the < and > signs.
3. In Arcadier Marketplaces Admin portal, go to the Custom Code tab
4. Copy and paste the meta tag into the Header Code (HTML) portion and click save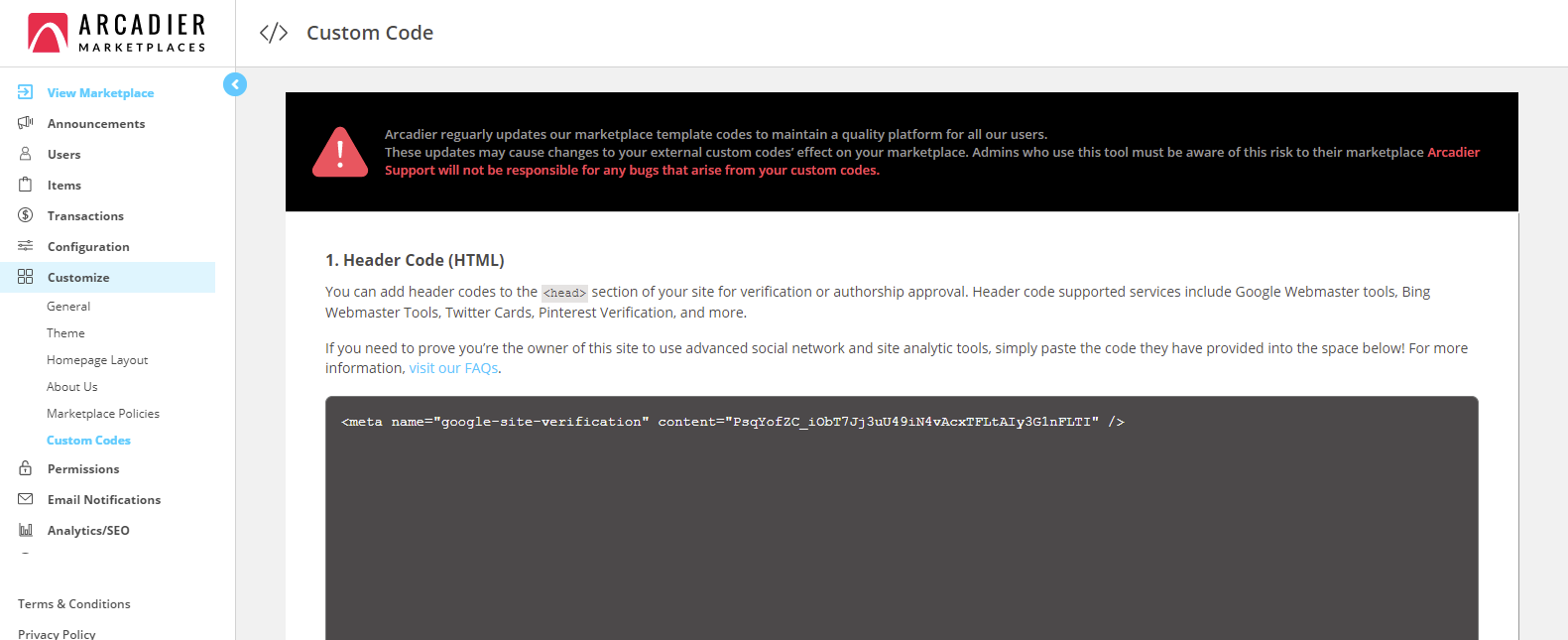 5. Complete the verification steps on Google.
If you are using a custom domain in Arcadier Marketplaces, ensure you have linked your domain in your Admin portal correctly.
1. Add and set up your custom domain correctly
2. Set your primary domain to your custom domain and click save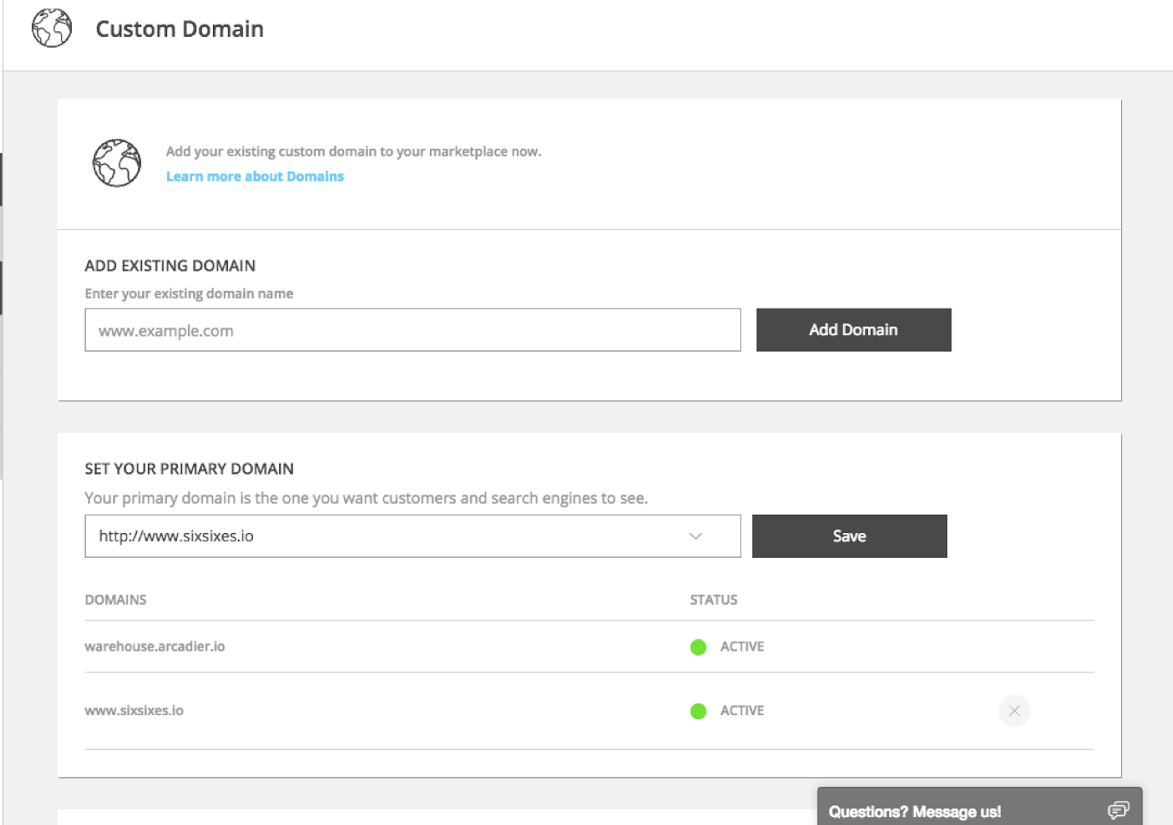 3. Follow the above instructions to verify your domain ownership in the Google
Once done, you have successfully verified your domain on Google.