Once you have created custom fields, they double up as search filters when customers browse your marketplace. If your seller fills a particular custom listing that you have created (e.g. a checkbox/dropdown for 'used products'), your buyers will be able to see a search filter checkbox titled 'used products'. They can check this box to only see used products. If you would like to allow your customers to search for listings according to location (e.g. region), this can also be done via custom fields. Please note that the only custom fields that will double up as a search filter are Checkboxes and Dropdowns.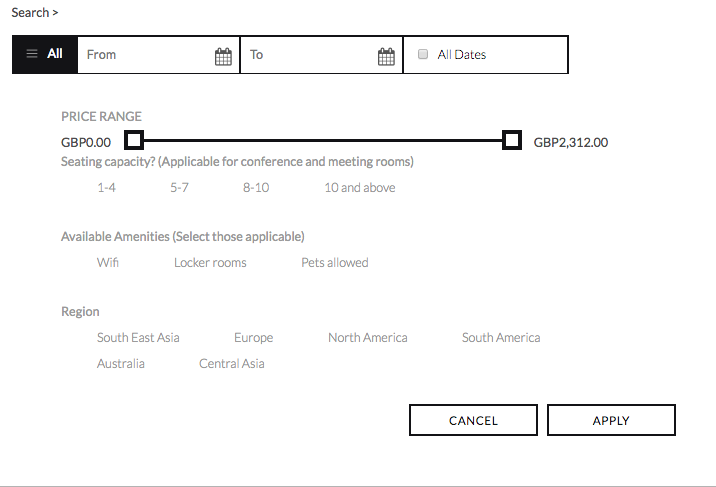 We have also released a new feature to our custom fields that let you further sort your field names based on either all categories or a specific category. To understand how to sort them, do refer to the Adding Custom Fields article here under Custom Fields & Search Filters section of the help centre.
When a custom field by category has been created, buyers can further filter down their search results by category. For example, if a colour variant search filter is created for the headwear category (as seen from the screenshot below), buyers can select and deselect the options for headwear.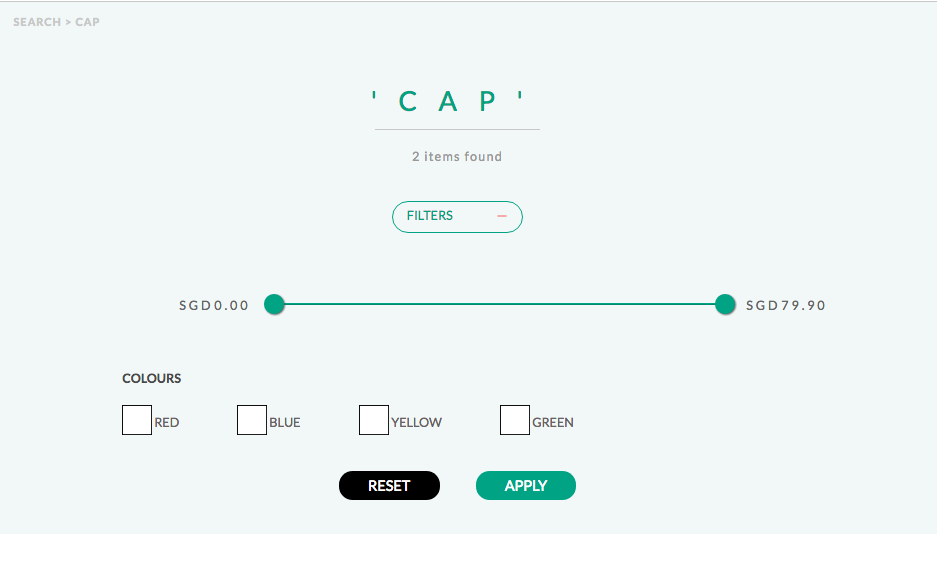 If the same filters are applied to any other category that it is not meant for, e.g. T-shirts, there will not be any search results for it (according to the search filter).