To edit listings that have been already added, you can go to Your Services/ Your Items (depending on the type of template that is being used). It will show you the list of items you have added to your account on the marketplace.
Sellers are able to edit their listing by clicking on the edit icon the next to their items. They can also toggle YES or NO under Purchasable if they do not wish to sell that particular item/service. You can also add listing by clicking the Add listings button at the top.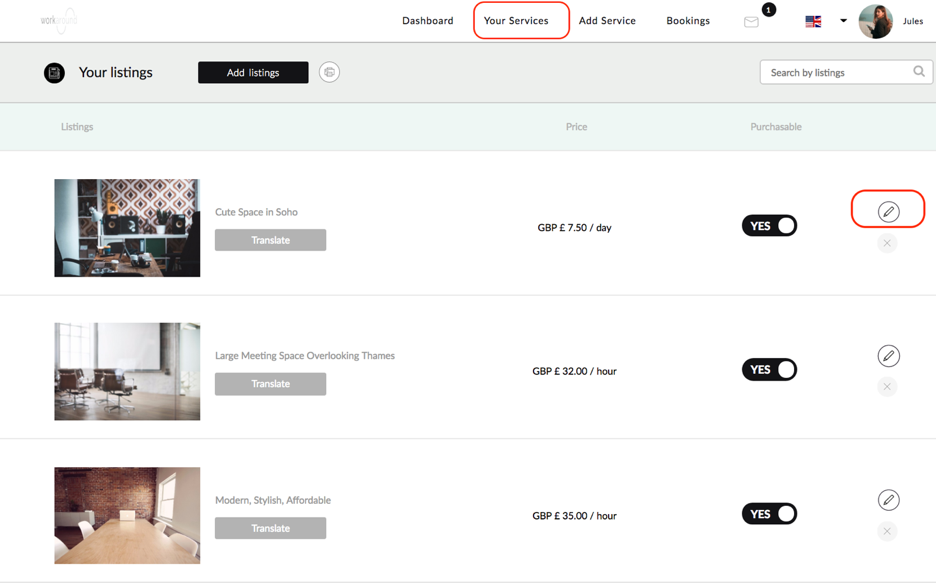 To remove listings, click on the circular icon with an "X" in it and proceed to click Okay to remove them.