When a buyer wants to negotiate a price with the seller, they will first have to indicate their preferred time, date and no. of hours they would like to book your listing for. When the buyer clicks on Request to book, they will enter a chat with the seller.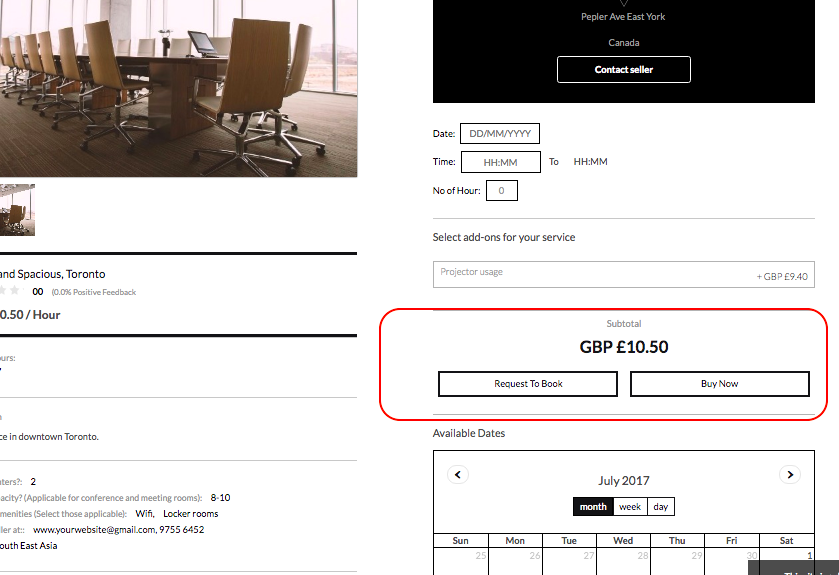 Once in the chat, the buyer can then make requests/ask for more information/negotiate price. The seller can then create a special price for the buyer via Create offer.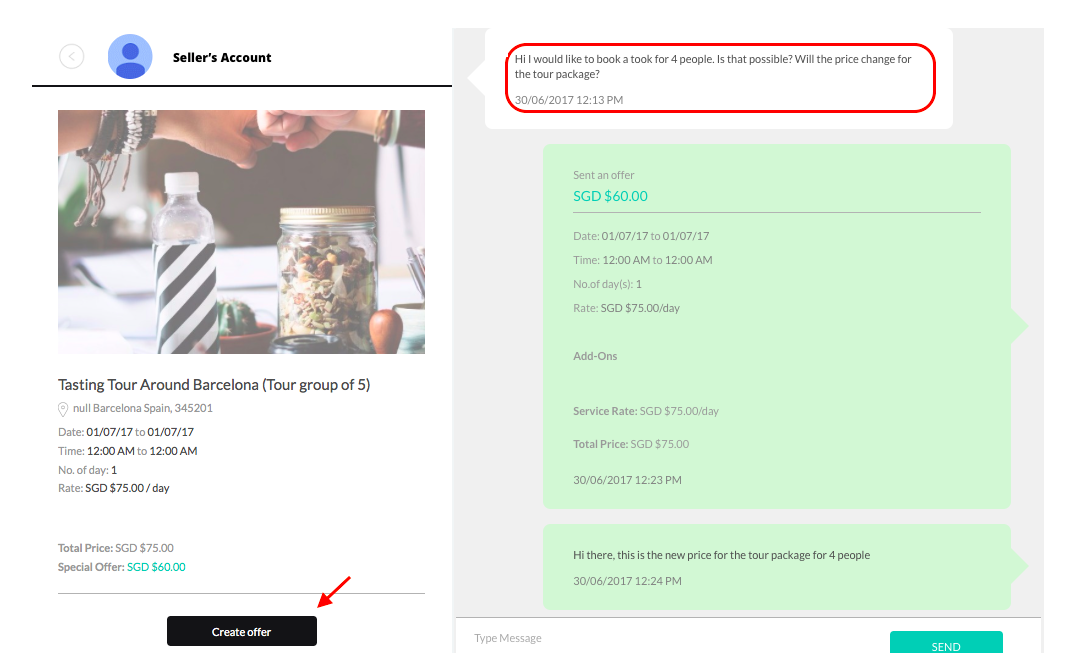 The offer is then sent to the buyer for acceptance or rejection, where they can either Buy now or Decline to continue negotiation or not negotiate anymore. Both the seller and the buyer will receive an email notification once the other party has responded.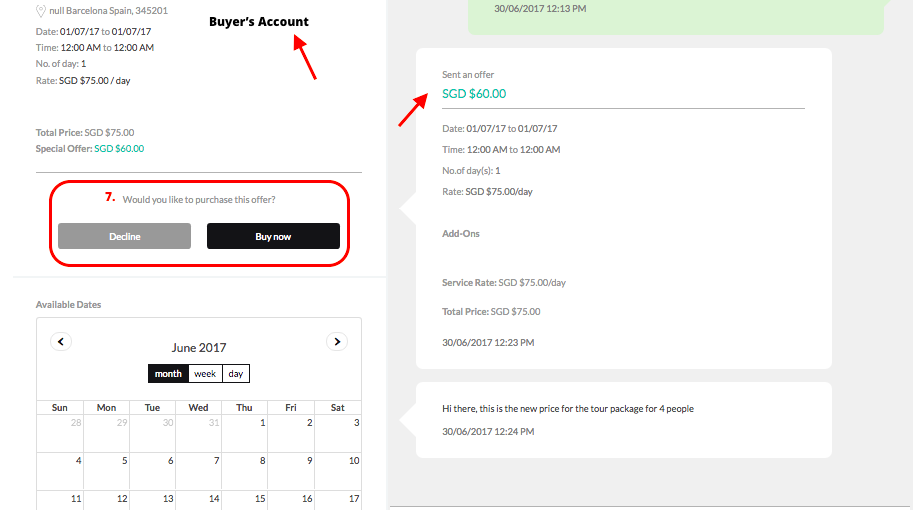 When the offer is accepted and if the buyer will proceed to click "Buy Now", this will lead them to a payment flow where they will need to either login to their buyer account OR simply fill in their details for payment. Payment will happen on the marketplace. Buyers will receive a confirmation email of their purchase and sellers will have the date blocked off from their calendar.
The transaction is complete once the buyer has successfully completed online payment. The offer is only accepted when a buyer has successfully placed an order with the seller based on the terms of sale stated in the special offer.
If the buyer changes their mind after the purchase, they can choose to retract their acceptance. In order for the buyer to retract acceptance of a special offer, a refund will have to be issued by the seller. Refund policies are determined by the seller so, the ability to retract acceptance of a special offer depends on the seller's willingness to process refunds.
Do note that a seller can only send one special offer to a buyer at any point in time. A buyer has to decline the initial special offer first before a seller can send another special offer to him.