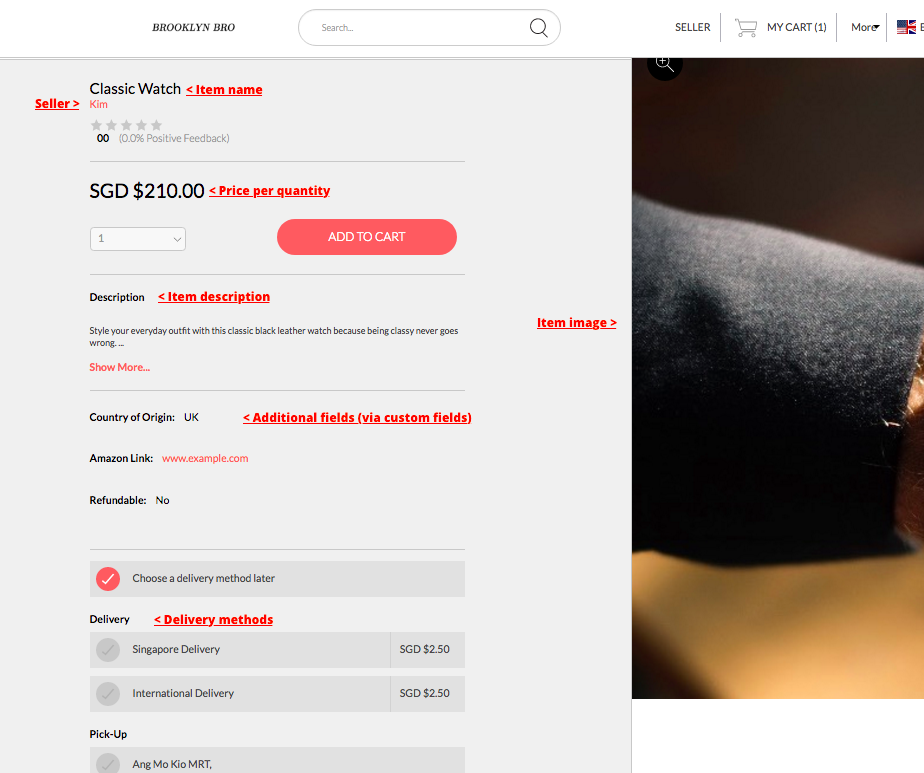 Item variants
If you are using a retail goods marketplace, sellers will have the option of inserting item variants. They are characteristic groups which your sellers can add for each individual item that they upload onto your marketplace. Arcadier allows sellers to add up to 3 characteristic groups for each item uploaded. For every group added, sellers can input as many options as he/she requires.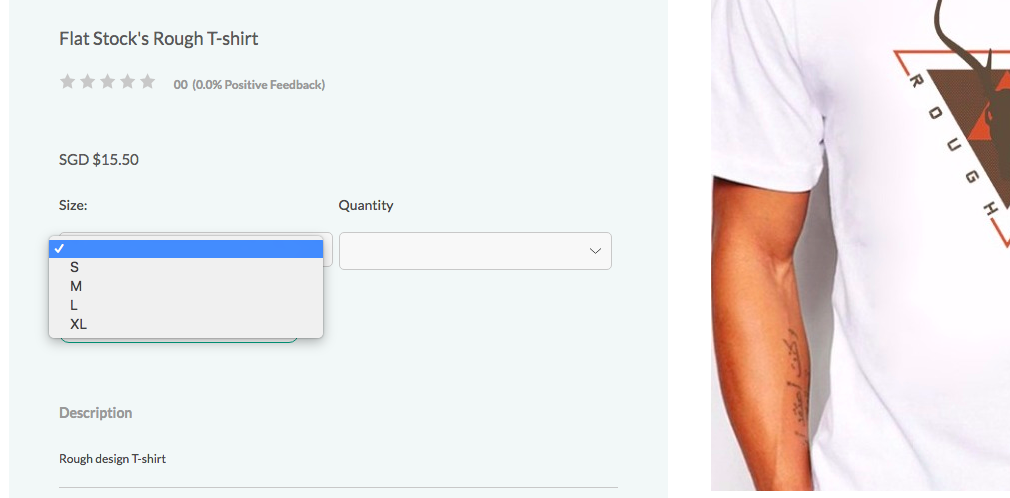 An example of an item variant would be "Size" and the variant options would be the different sizes available (e.g. S, M, L, XL).
Your sellers can set up their variant groups whenever they upload an item onto your marketplace. When sellers upload an item, firstly, click on the Add Variants button in the Quantity section. Add the desired group name and the different options. To add more options, simply type "Enter".
For every variant option added to the variant groups, a table will be generated with all the possible variant combinations. (E.g. Items which are red colour and small in size will be a single combination)
For every combination generated, your sellers will be able to upload the item image, control the number of stock available and input the surcharge for that item.
Delivery method
Sellers can choose to offer delivery services for their items by adding a delivery method to their listings. They can add the price for a single item delivery under Single item delivery (A) and subsequent charges for additional items under With other items (B). For more details about shipping and delivery costs, refer to the Checkout, Shipping & Delivery Services section of the help centre.
Alternatively, sellers can enter in a pick-up location and offer the option for buyers to pick-up their items.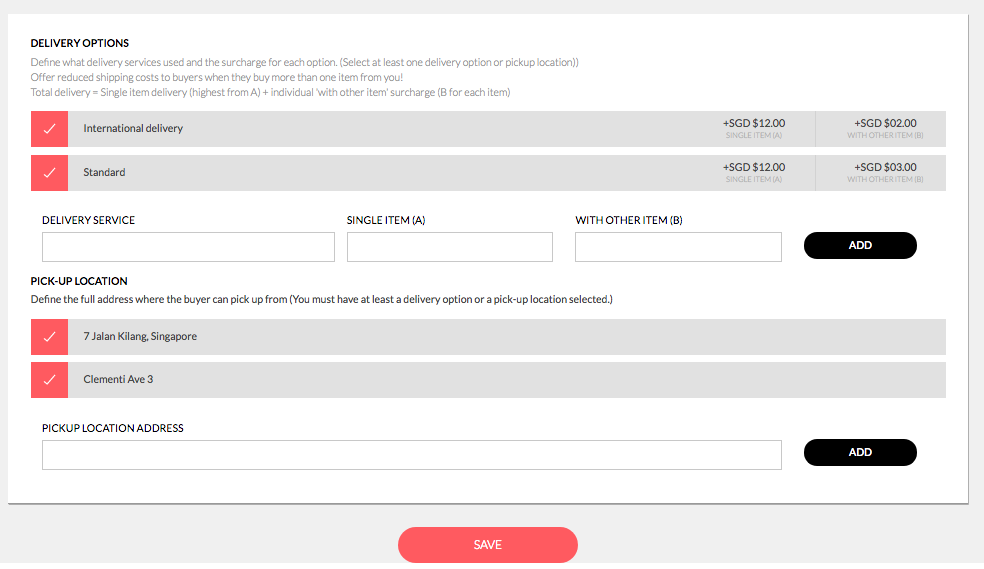 For PayPal-enabled marketplaces, your buyers can perform a multiple goods checkout, by adding multiple items from different merchants into a single shopping cart and then, checking out everything all at once.
As of September 19th, 2019, as part of PSD2, Strong Customer Authentication (SCA) will take effect which means that marketplaces that are using Stripe 3DS plug-in or marketplaces with Stripe payments created after 14th September 2019, will be automatically be using Stripe's new 3DS2 flow, thus, unable to support multi-merchant checkout. For more information regarding this, please refer to the following article: What is Strong Customer Authentication (SCA)?
For more information about marketplace payments, do refer to Payment method section of the help centre.