As a Seller, you can add a variety of descriptions and details to help your products stand out. This article will cover the features of a product listing.
For more details on how to use these features click here.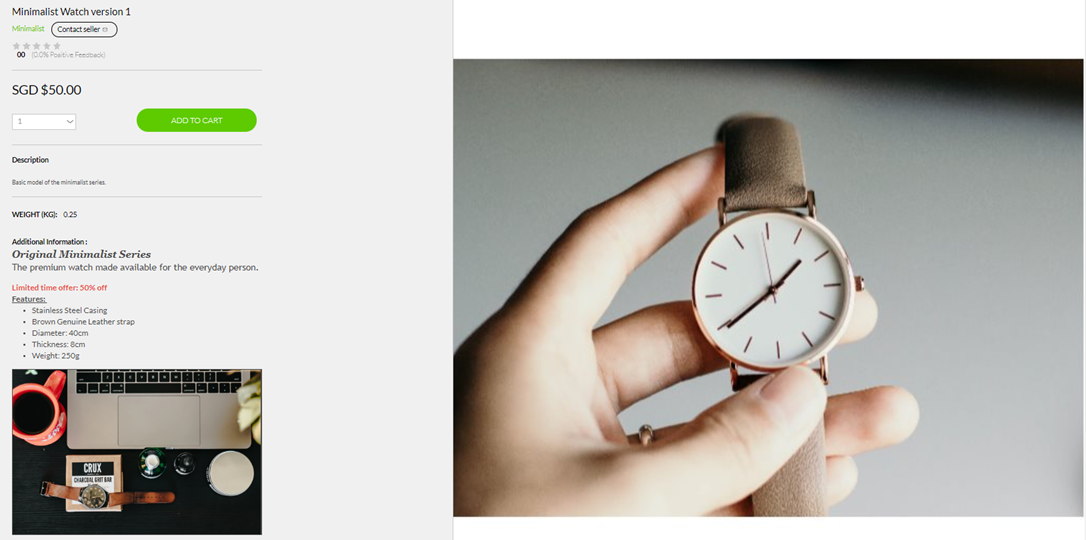 Features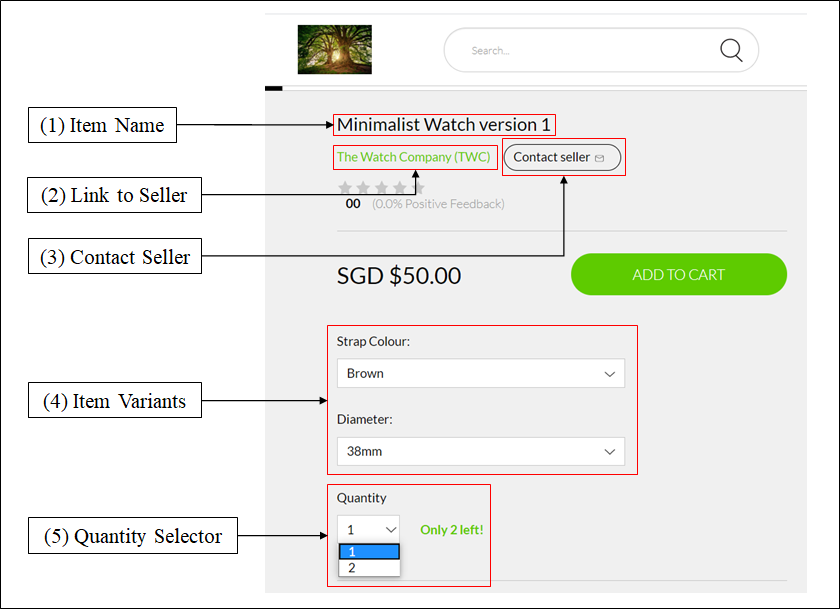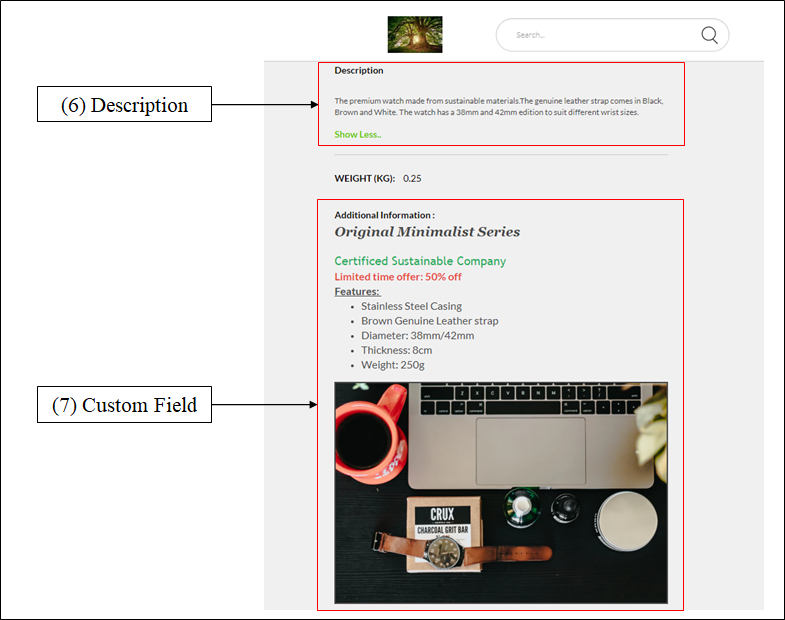 1) Item Name - Name of the goods/product.
2) Link to Seller - Clicking on the link will bring the user to the seller's page, where the user can see all the products from that particular seller.

3) Contact Seller - Clicking on "contact seller", will bring the user to a chatbox where they can send questions to the seller.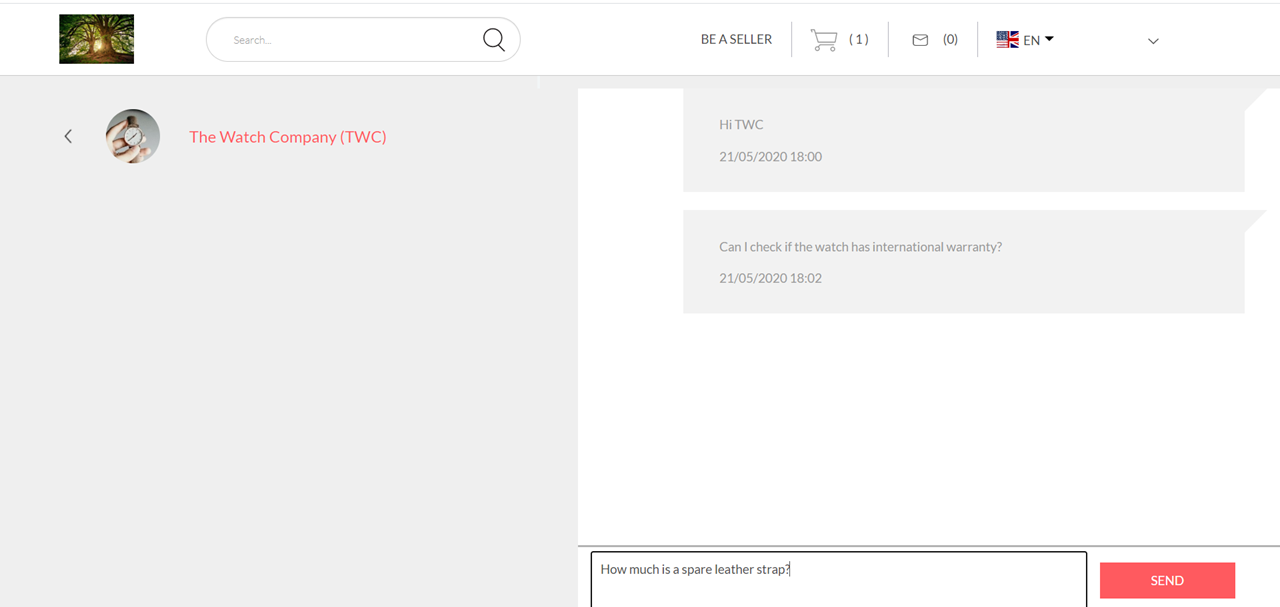 4) Item Variants - When using the retail goods marketplace template, sellers will have the option of inserting item variants. They are characteristic groups which sellers can add for each individual item that they upload onto your marketplace. Arcadier allows sellers to add up to 3 characteristic groups for each item uploaded. For every group added, sellers can input as many options as he/she requires.
For example, a watch seller can include the different "strap colours" and "watch diameter" (shown in the image above). For a T-shirt seller, they may need to add "Size" to indicate the different sizes available (e.g. S, M, L).
5) Quantity Selector - The quantity selector allows the user to select the number of products to purchase. The highest quantity will be the total stock added by the seller. The user will also be able to see the number of product left.

6) Description - Sellers can add the information/specifications about the product in this section.
7) Custom Field - Sellers can use the text editor to add infographics, images and tables. Furthermore, the description added in this section can be customised by changing the font, size and colour. Find out more about custom field here.
Delivery
Arcadier has moved to Delivery 2.0, where the user will only select the delivery method during the check out process. The delivery price will be dependent on the country of delivery and the total weight/price of the products from each merchant. Find out more here.
Multiple item check-out
For PayPal-enabled marketplaces, your buyers can perform a multiple goods checkout, by adding multiple items from different merchants into a single shopping cart and then, checking out everything all at once.
As of September 19th, 2019, as part of PSD2, Strong Customer Authentication (SCA) will take effect which means that marketplaces that are using Stripe 3DS plug-in or marketplaces with Stripe payments created after 14th September 2019, will be automatically be using Stripe's new 3DS2 flow, thus, unable to support multi-merchant checkout. For more information regarding this, please refer to the following article: What is Strong Customer Authentication (SCA)?
For more information about marketplace payments, do refer to Payment method section of the help centre.