Please note that this feature is for Delivery 1.0 only - all marketplaces created from 3rd June 2019 onward automatically have Delivery 2.0.
To find out more:
If you are already on Delivery 2.0:
On our SERVICE BOOKING, SPACE AND GOODS RENTAL marketplaces, sellers are able to input add-ons during their uploading process. They can provide delivery services or any other type of services at an additional cost, on top of their purchase.
To add a delivery charge;
Click the Delivery tab under an existing listing or when a seller uploads a new listing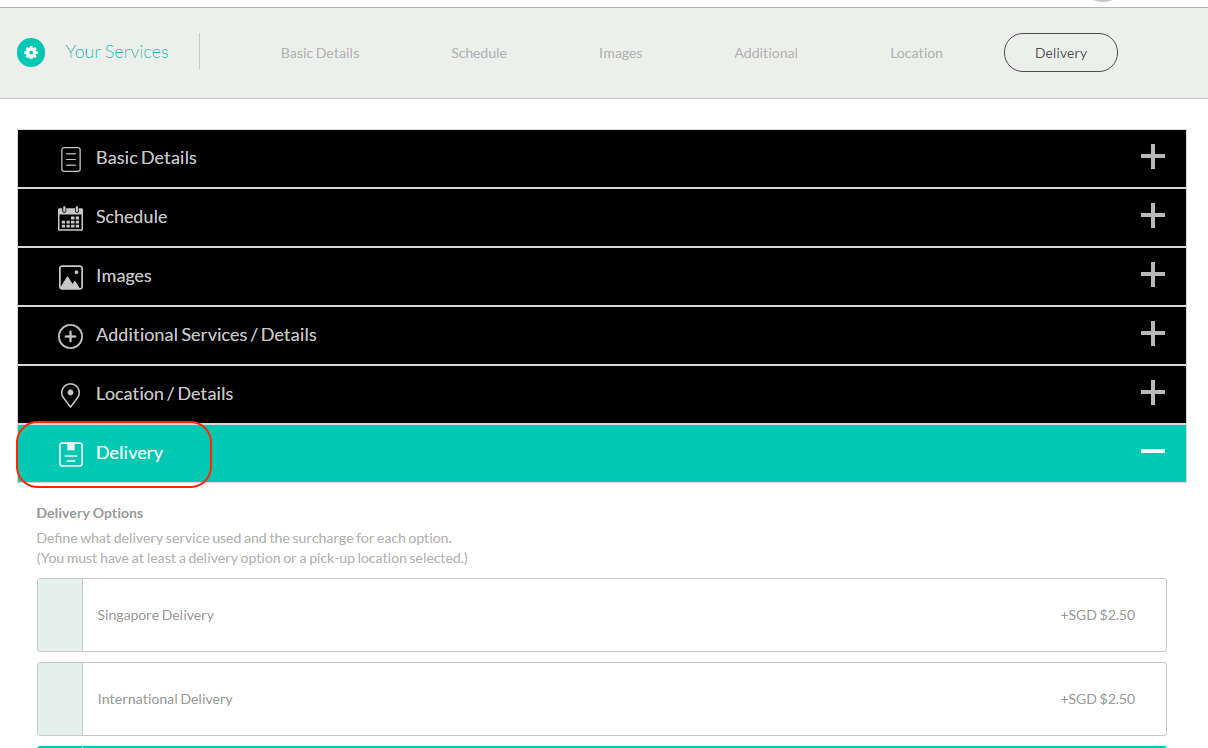 ADD NEW delivery service – "Transport charges" and the surcharge, Surcharge per service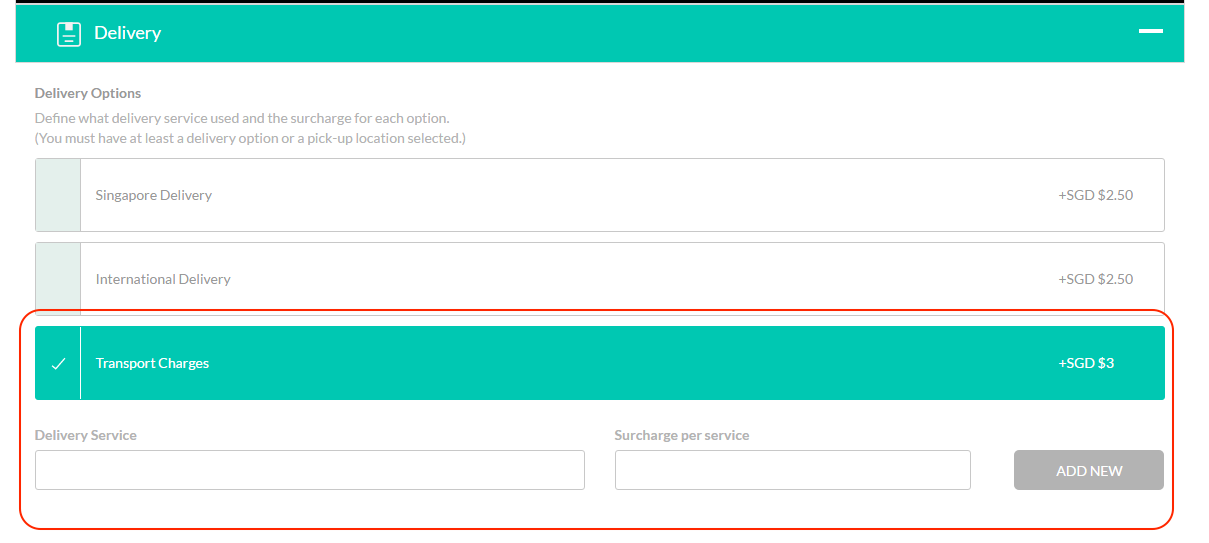 If it is not necessary to your sellers, they will be able to skip the delivery/ pickup setting process, since it is only optional for certain sellers.